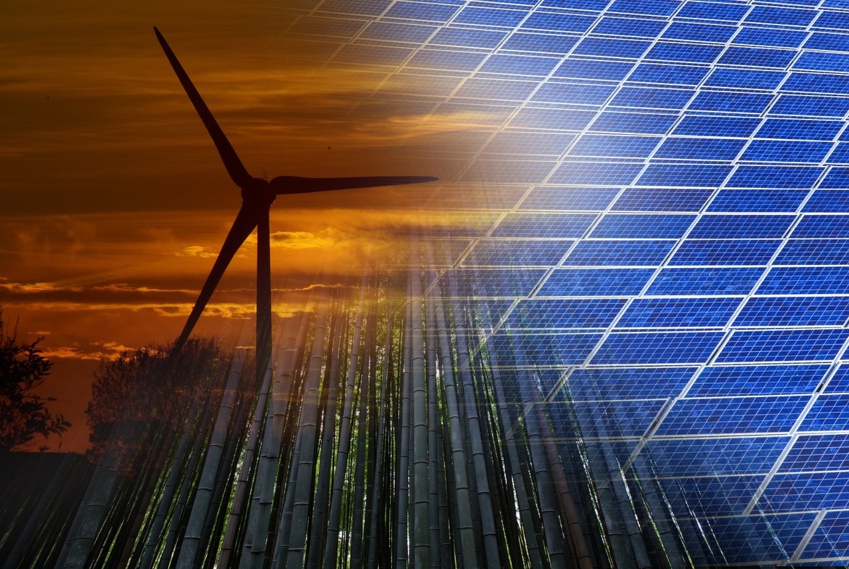 Introducing ReNew Energy Global PLC, India's premier clean energy company! Today, we proudly unveil our remarkable ESG targets and our unwavering commitment to achieving net zero by 2040, as revealed in our latest sustainability report for FY 2021-22. This audacious goal positions us 30 years ahead of India's own 2070 target and surpasses the net zero ambitions of numerous global energy giants.

To turn this vision into reality, ReNew has crafted a comprehensive program packed with game-changing measures. Brace yourself for energy efficiency enhancements across all our offices and sites, as well as clean energy procurement to power our operations. We're leaving no stone unturned in our quest for sustainability, electrifying fossil-fuel-based equipment and inspiring our suppliers to set targets aligned with the SBTi (Science Based Targets initiative). Furthermore, we'll evaluate low carbon footprint raw materials and explore innovative green logistics solutions for transportation.

But that's not all! ReNew is wholeheartedly embracing a broader spectrum of ESG goals that will make a profound impact. Our commitments include achieving water positivity, procuring renewable energy for our operations, eliminating waste by achieving zero waste to landfill, and uplifting the lives of an astounding 2.5 million individuals through impactful CSR initiatives. We're equally dedicated to fostering diversity and gender equality, aiming for a workforce composition that boasts 30% women. Lastly, ESG risk management remains a paramount priority for us.

Rest assured, ReNew is committed to transparency and accountability. We'll diligently monitor our progress on these ambitious targets through rigorous internal governance mechanisms and external audits.

Behold the unveiling of our momentous sustainability report, aptly named "Partnering for Transition, Progressing Sustainably, Prospering Together." Picture this: the esteemed Board of ReNew Energy Global PLC, joined by community representatives in the breathtaking Jaisalmer, Rajasthan, took center stage to present this groundbreaking document. Within its pages lies a testament to our unwavering commitment to environmental stewardship and collective prosperity.

Prepare to be astounded as we reveal a remarkable achievement: ReNew's clean energy operations have successfully averted a staggering 11 million tons of carbon emissions in the past year alone! Yes, you read that right. We are making a resounding impact on the fight against climate change.

But wait, there's more! Our relentless pursuit of a sustainable future has led us to generate a whopping 14,263 GWh of clean electricity. That's enough to power a remarkable 4 million Indian households, while simultaneously enabling India to curtail 0.5% of its annual carbon emissions. This outstanding feat is made possible by ReNew's electricity generation with a remarkably low carbon intensity of just 32.83 gCO2/KWh. This figure is a staggering 95% lower than the average of the Indian power sector and an astounding 94% lower than the global average. We're leading the charge toward a greener world!

But that's not all. In a display of unparalleled transparency, ReNew has boldly declared its Scope 3 GHG emissions, placing us among an elite group of companies that wholeheartedly disclose their greenhouse gas emissions, including those emitted throughout our supply chain. We believe in accountability and believe it's crucial to drive change collectively.

And let's not forget our commitment to water positivity! As part of our report, we proudly share that we have saved an impressive 216,000 kiloliters of water by deploying state-of-the-art robotic cleaning equipment. This remarkable achievement represents a remarkable increase of over 225% compared to last year. We're ensuring that every precious drop is conserved for a better tomorrow.

"In the recent context of global economic and political uncertainty and the increasing impact of climate change, ReNew has been working tirelessly towards addressing India's energy and climate security. We have amplified our efforts with global partnerships including business partners for global decarbonization in the areas such as energy storage, green hydrogen, and carbon markets. We have also built strong relationships with academia, think tanks and industry associations for innovative research and development," said Sumant Sinha, Chairman, and CEO ReNew Energy Global PLC.

"ReNew's core purpose is to address climate change, and we strongly believe that this cannot be achieved without an inclusive and equitable society. This report puts in perspective not only the positive impact that ReNew has been able to create from an environmental standpoint, but also from a social angle and the value it has co-created with its stakeholders. With a model, all women site at the ground level, a majority independent board, and 30% gender diversity at the board level, ReNew is clearly walking the talk," said Vaishali Nigam Sinha, ReNew Foundation's Chief Sustainability Officer and Chair.

With a firm commitment to uplifting marginalized communities, youth, and women, ReNew has embarked on a multitude of transformative initiatives. We're making a difference where it matters most.

First, let's shine a spotlight on the incredible impact we've had on lives across the nation. Through our powerful CSR initiatives, spanning 10 states and 250 villages, we've positively touched the lives of an astounding 650,000 individuals. From providing clean energy access in schools to promoting climate literacy, water conservation, women's empowerment, and infrastructure development, we're leaving no stone unturned in our quest for social transformation.

But our dedication to the future goes beyond the present. We've launched the visionary "ReNew Young Leaders Climate Curriculum," tailored to educate 20,000 students across 100 schools. By empowering the next generation, who will be most affected by climate change, we're sowing the seeds of knowledge and resilience.

Women empowerment is another key pillar of our mission. We've initiated a reskilling program specifically designed for women saltpan farmers, enabling them to overcome challenges and thrive in their endeavors. And within our own organization, we've experienced remarkable growth, expanding our employee strength by an impressive 38% to over 1,600 dedicated individuals. To further strengthen our commitment to ESG principles, we'll be providing mandatory ESG training to all our employees, transforming them into sustainability ambassadors for the greater good of society.

But we don't believe in working alone. We understand that true impact lies in collaboration and collective action. That's why we've forged strategic partnerships with like-minded institutions such as Fluence, L&T, Indian Oil Corporation, World Economic Forum, UNEP India, UNDP India, UN Global Compact Network India, Associated Chambers of Commerce and Industry, South Asian Women in Energy, and IIT-Delhi. Together, we're harnessing the power of synergy to scale up our initiatives across the social and environmental landscape.

Our commitment to transparency is evident in our meticulously prepared sustainability report, which adheres to the stringent requirements of esteemed organizations such as the Global Reporting Initiative (GRI) Standards, Sustainability Accounting Standards Board (SASB), Task Force on Climate-related Disclosures (TCFD), United Nations Global Compact's 10 Principles, and UN Women Empowerment Principles. To ensure the accuracy and credibility of our report, we've obtained external assurance from DNV Business Assurance India Private Limited (DNV).

ReNew Energy Global PLC stands tall on the three pillars of Environment, Society, and Governance (ESG). We're blazing a trail towards a more sustainable future, driven by passion, collaboration, and unwavering dedication. Join us as we lead the charge, leaving a lasting impact on the world we share.

ReNew Energy Global PLC has once again achieved carbon neutral status for the second consecutive year, demonstrating our unwavering commitment to mitigating climate change. We're leading the charge towards a greener future.

But that's not all. We've aligned our net zero targets with the prestigious Science-Based Targets initiative (SBTi), setting ambitious goals for ourselves. In the near term, we're determined to reduce GHG emissions across all scopes by an impressive 29.4% by 2027. And by 2040, we aim to achieve a staggering 90% reduction in GHG emissions across all scopes, solidifying our position as a trailblazer in sustainability.

Our commitment to the planet extends beyond carbon emissions. We're setting our sights on becoming a water-positive and zero-waste-to-landfill company by 2030. This ambitious endeavor showcases our dedication to conserving precious resources and creating a brighter, more sustainable future for all.

To truly lead the energy transition on a global scale, we've fostered strategic collaborations with various stakeholders, including esteemed academia and international organizations working tirelessly for clean energy. By harnessing the power of collective action, we're propelling the world towards a more sustainable and resilient energy landscape.

At ReNew, we hold ourselves to the highest standards of corporate governance. In fact, we go above and beyond the requirements for global foreign listed entities. Our board boasts a majority of independent directors, ensuring transparency, accountability, and a steadfast commitment to ethical practices.

These are just a glimpse of the extraordinary accomplishments detailed in our report. ReNew Energy Global PLC is setting new benchmarks and redefining what it means to be a leader in the energy sector. Join us on this transformative journey towards a cleaner, greener, and more prosperous world. Together, let's make a lasting impact that will be felt for generations to come.