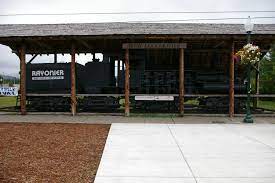 Rayonier Inc. has published its 2022 Sustainability Report, showcasing the measures undertaken to secure the lasting sustainability of its land assets and the overall welfare of its investors, workforce, communities, and various stakeholders. This report underscores Rayonier's enduring dedication to openness in addressing Environmental, Social, and Governance (ESG) factors and their integration into its strategic and operational choices.
"We approached our 2022 Sustainability Report with a mindset of continuous improvement, as we remain intensely focused on providing stakeholders transparency into ESG metrics and other sustainability issues," said David Nunes, CEO.
"We believe this approach promotes constructive two-way communication and ultimately drives a better understanding of the benefits of working forests, as well as the advancement of new sustainability-related initiatives critical to a myriad of stakeholders. While we are pleased with our progress, there is still much work to be done."
The 2022 Sustainability Report has been enriched with several notable additions, including the inclusion of energy and water consumption metrics, safety-related objectives, a comprehensive overview of our human rights policy, a detailed exploration of the emerging prospects linked to land-based solutions, and highlights of our employee development initiatives.
In conjunction with the unveiling of the 2022 Sustainability Report, the Company is also introducing its latest Carbon Report, which quantifies the carbon impacts spanning the Company's entire value chain. In 2022, Rayonier's forestlands effectively sequestered an estimated 14.6 million metric tons of CO2 equivalents from the atmosphere, while corporate emissions amounted to approximately 290,000 metric tons of CO2 equivalents. By the end of 2022, the Company's forestlands collectively stored an estimated 777 million metric tons of CO2 equivalents.
"We are committed to further increasing our transparency on ESG-related metrics and look forward to advancing Rayonier's differentiated sustainability strategy across our broad working forest portfolio," stated Nunes.
If you would like to go through the 2022 Sustainability Report, click
here
.