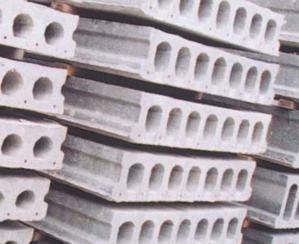 Dailycsr.com – 02 November 2015 – A Northern Oreland based company of building products manufacturer had to pay a fine of "£100,000" as a compensation for the fatal accident that took the life of "a 24-year-old employee". The unfortunate employee "was fatally injured" as "he was hit by a steel rope that snapped". This unfortunate incident took place in the "company's precast factory" that is situated at "Gortmullan, Co. Fermanagh".

The name of the victim is Brian Óg Maguire. On the 13th of September 2012 Brian went to tighten "a steel rope" that measured around "125 metres" which was being used for manufacturing "precast cement slabs" at the "Quinn Building Products Ltd factory". When Brian was attempting to tighten the rope so as to create tension, one end of the steel rope snapped and came hitting the victim "positioned in the safety cage". Moreover, Lauren Applebey reports that:
"The steel rope was forced behind Mr Maguire where it struck an object. The rope splayed and two of the individual strands struck Mr Maguire causing fatal injuries".

An investigation was carried out by Health and Safety Executive's Northern Ireland branch in short HSENI, which found out that:
three wedge segments which grip the steel rope showed signs of wear and damage;
the tapered barrel, in which the grips were positioned, was worn beyond the manufacturer's recommended limits;
the above points resulted in the rope gradually slipping through the grips during tensioning and being released with a force estimated to have been in the region of six tonnes;
the company did not have suitable arrangements in place to check the grips and barrels were suitable to use; and
the company did not have a proper system to manage the use and rotation of these safety critical items.

Following the investigation, the Quinn Building Products Ltd was subject to a fine of "£100,000" along with an additional amount of around "£7,700". The latter amount was paid at Omagh Crown Court as part of a previous investigation wherein the company was pleaded guilty "to two health and safety breaches". In the presence of three eyewitness of the accident, Judge Paul Ramsey stated that there was a "culture of acceptance that this type of mishap was an occupational hazard".

Furthermore, as nobody got hurt, these incidents went "recorded" and the company "failed" to take any "warnings" and preventive measures. An inspector, Louis Burns stated:
"Whilst the steel rope behaved in a somewhat unexpected manner when it came adrift, it is clear that the company had not implemented a robust system to manage, inspect and maintain safety critical equipment in this high risk industry.
"This tragic incident was avoidable and it is hard to overstate the potential for death or serious injury arising from poor maintenance.
"Care must be taken to properly identify safety for critical items in any process and to ensure that the correct people, equipment and systems of work are provided to maintain these. It wasn't on this occasion and a life was needlessly lost as a result."

Moreover, the parents of Brian, informed the BBC:
"The penalty imposed on the company responsible for the death of Brian Óg is of very little relevance to us nor will it ease in any way the desperate situation we have been left in.
"For them it may be over today, but for us it will go on forever. "


References:
www.shponline.co.uk