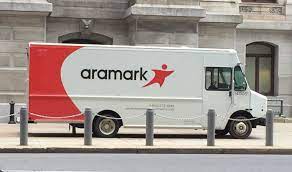 Aramark, a global company offering hospitality, facilities, and uniform services across 19 countries, has proudly achieved a perfect score of 100 on the Disability Equality Index® (DEI). The DEI is a collaborative effort between the American Association of People with Disabilities (AAPD) and Disability:IN. This recognition places Aramark among the "Best Places to Work for Disability Inclusion" for the seventh consecutive year.

Under its Be Well. Do Well. ESG platform, Aramark is dedicated to promoting fair and equal opportunities for individuals, including its employees, customers, and the communities it serves. Earlier this year, Aramark was honored as a Top 50 Employer by CAREERS & the disABLED Magazine for the ninth consecutive year, acknowledging its positive work environment for people with disabilities. Furthermore, Aramark's CEO, John Zillmer, demonstrated the company's commitment to advancing disability inclusion and equality by joining over 100 CEOs as a signatory of Disability:IN's CEO Letter on Disability Inclusion during the previous summer.

"The Disability Equality Index allows us to measure both our progression and gaps. At Aramark, our vision is to be the most admired employer and trusted hospitality partner. To achieve this vision, it is critical we create a welcoming and inclusive culture, and recruit and advance a diverse workforce that includes people with disabilities. We recently launched a self-ID campaign encouraging employees to voluntarily and confidentially share/update their identities, including our employees with disabilities. Such efforts will better direct our DEI strategy. Humanity and respect matter, and that's why we are honored to again be recognized," said Fenimore Fisher, VP of Diversity, Equity, and Inclusion at Aramark.

Aramark has a strong network of employee resource groups (ERGs), comprising over 5,000 employees. One notable ERG is Aramark Thrive, which focuses on supporting team members who self-identify as having disabilities, as well as caretakers and advocates for individuals with disabilities. Thrive is dedicated to promoting acceptance, equity, allyship, and inclusion for people with disabilities, ensuring they have meaningful opportunities to succeed.

Throughout the year, Thrive members actively engage in various activities to support disability organizations such as the Special Olympics, Wounded Warrior Project, and the Drexel Autism Institute, among others. Earlier this year, Aramark employees and Thrive members participated in Special Olympics Polar Plunges across the country under the campaign #FreezinForAReason. In addition, during Disability Employment Awareness Month, Thrive partnered with the Drexel Autism Institute to create career pathways for individuals with disabilities. Notably, Thrive is expanding its reach globally, with the establishment of its first international hub in Latin America.

"Businesses have the power to drive the global advancement of disability inclusion, and we're thrilled to see more companies than ever leverage the Disability Equality Index to measure their progress. We recognize these top-scoring companies as a 'Best Place to Work for Disability Inclusion' for their passion and efforts to lead the way in creating greater equity for people with disabilities in the workplace, marketplace, and supply chain," said Jill Houghton, President and CEO of Disability:IN.