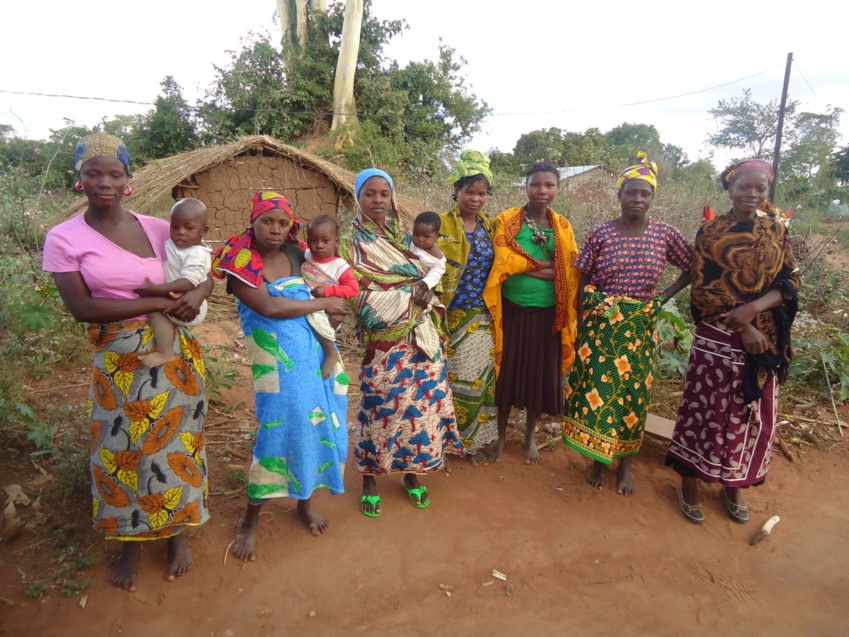 African farming communities bear disproportionate costs of climate change despite having contributed the least to it. Presently, only a meager six percent of arable land in Africa is irrigated, leaving crops dependent on rainfall vulnerable to the increasingly erratic weather patterns caused by climate change, including frequent droughts.

PlantVillage has taken on the mission to assist African smallholder farmers in adapting to climate change on a large scale, utilizing cutting-edge technologies like artificial intelligence (AI) and cloud computing. Supported by a dedicated team of young individuals on the ground, the organization received funding from the Cisco Foundation's $100 million climate portfolio. The funding is allocated to a program aimed at implementing regenerative practices on 12,500 farms in Kenya, thereby generating numerous green job opportunities.

The project's focus involves the strategic planting of border trees, including fruiting trees, along farm boundaries. This approach yields multiple short and long-term benefits, such as preventing soil erosion, providing shade and wind protection to regulate field temperatures and enhance soil moisture. Furthermore, these trees become a source of income through carbon markets and offer various positive impacts stemming from the fruit they bear.

Recently, I had the opportunity to meet with PlantVillage's founder, David Hughes, as well as Chelsea Akulet (Plant Village Project Coordinator), Tracyline Jayo (Plant Village Research Associate), and other dedicated members like the PlantVillage Field Officers. These Field Officers, who are local to the area they serve, play a vital role in bridging the technological gap between the AI solutions and the farmers.

David Hughes explained that the inspiration for PlantVillage arose from historical agricultural knowledge-sharing systems, which were initiated during crises like the Irish Potato Famine in Dublin. These systems involved sending out experts, also known as "extension workers," to assist farmers with disease management and crop diversification. Despite over 170 years of research on pest and disease management, this knowledge was not effectively shared with African farmers.

To level the playing field, PlantVillage harnesses the power of AI accessible through mobile phones. They provide smallholder farmers in Africa with tools and technologies to diagnose and tackle pest and disease problems on their farms. While government-backed and privately funded extension workers operate in Africa, their numbers are inadequate. PlantVillage believes that mobile-connected, cloud-based technology, empowered by AI, can "leapfrog" and effectively aid smallholder farmers in handling pest and disease challenges even in offline environments.

Given that technology has revolutionized various sectors worldwide, it was only natural for us to consider its potential impact on African agriculture. We recognized the power of phone and cloud-based software systems that have already transformed aspects like food delivery, dating, and transportation. With that in mind, we aimed to utilize these technologies to drive the transformation and adaptation of hundreds of millions of African farmers to cope with climate change.

The realization that farmers could play a leading role in climate action came to us in 2019 when two massive cyclones wreaked havoc in East Africa, serving as a stark reminder of the imminent threats posed by climate change. This propelled us to shift our focus towards becoming a climate change-centric organization. We understood that addressing the challenges of pests and diseases alone would be futile if we didn't address the larger issue of climate change, especially for low-income, rain-reliant smallholder farmers in Africa.

As climate change continued to worsen, not only in Africa but globally, it became evident that adaptation and learning were crucial. Engaging farmers in the process became imperative to understand how to cultivate food sustainably in the face of a changing climate.

Thanks to an investment from the Huck Institutes at Penn State, which granted me a named chair in Global Food Security, we had the opportunity to explore the concept of AI-powered Carbon Capture Cubes. This involved leveraging our AI technology, combined with the PlantVillage software, to empower smallholder farms to maximize carbon drawdown and storage on a large scale. Our focus primarily revolved around tree planting on farms (agroforestry) and durable carbon storage in the soil through biochar. This initiative gained momentum through partnerships with Cisco and the Carbon XPRIZE, which we were fortunate enough to win, leading to these efforts becoming a significant part of PlantVillage's mission.

The PlantVillage field officers play a crucial role in our approach, as they are young individuals from the local communities, often referred to as the 'sons and daughters of the soil.' Their passion and close connection with the farmers make it easier for them to listen and adapt to the advice provided by these officers. Trust is built naturally, as the field officers hail from the same places as the farmers they serve, fostering a strong bond that aids in successful technology adoption and adaptation on the farms.

David: We've observed that providing smartphones to typical smallholder farmers can lead to immediate benefits from our AI system, resulting in reduced diseases on their farms and the ability to connect with the global community for assistance. Through partnerships with organizations like Cisco, we are now focusing on climate change mitigation, demonstrating how smartphones can act as catalysts. This approach not only facilitates adaptation and mitigation but also creates numerous green job opportunities, such as employing local individuals to work in tree nurseries.

Regarding knowledge sharing, the philosophy behind PlantVillage draws inspiration from Elinor Ostrom's influential work on the Tragedy of the Commons. Elinor had also begun exploring the concept of the Tragedy of the Knowledge Commons before her passing. In today's digital world, smaller groups willingly share knowledge in the public space, but larger entities tend to hoard that knowledge behind paywalls. This has resulted in decreased accessibility to knowledge, despite being in an era of high technological connectivity, where knowledge should ideally be more accessible.

At PlantVillage, we firmly believe that knowledge should be accessible to everyone. It's not sufficient to merely state that knowledge is free and available; we must build bridges to translate and disseminate that knowledge effectively. For example, NASA regularly releases a wealth of knowledge, but in African regions without internet connectivity, smartphones, or English proficiency, that knowledge remains out of reach. Ensuring equitable access to knowledge is of paramount importance.

Tracyline Jayo: Farmers gain knowledge through the PlantVillage Nuru App. We previously discussed how the app employs AI to help farmers diagnose crop pests and diseases, even without an internet connection. Additionally, it houses a vast library of crop health knowledge, making it the world's largest open-access repository in this domain. The Dream Team, our team of experts, utilizes this knowledge to offer advice and connect farmers with their nearest "extension officer" for further guidance.

David: The scale of our organization's impact is also worth noting. With the collaboration of our partners, we reach approximately 14 million farmers each week through various communication channels, including TV, SMS, and radio. We use these platforms to disseminate information about weather conditions, biochar, and other relevant technologies to benefit farmers across the board.

David: The future for PlantVillage is deeply rooted in making a global impact. As we confront the challenge of feeding a population of ten billion people, amidst a 2-degree Celsius temperature rise, our focus is on dedicating ample time to working with farmers, helping them adapt to climate change, and utilizing their farms to mitigate the adverse effects of climate change through large-scale carbon capture and storage.

The 21st century belongs to Africa, and rightfully so. With a young and vibrant continent comprising 1.3 billion people, this number is projected to grow to 2.3 billion by 2050, including 1 billion children. PlantVillage places its bet on the potential of young people. We envision a 45-year journey of global transformation, making PlantVillage an integral part of a global movement, perfectly aligned with the needs of the current times.