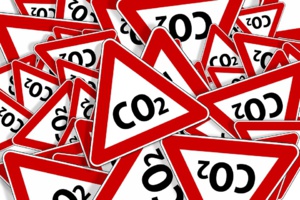 Dailycsr.com – 21 March 2020 – In order to limit the global temperature rise "to 1.5°C by reaching net-zero emissions in 2050" companies need to reduce their emission at a faster pace across their "operations and supply chains".

Ørsted is counted among the "largest renewable energy companies" in the world which has been called the world's "most sustainable company". The company has made an announcement of becoming carbon neutral by 2025, while by 2040 it would achieve "net-zero emissions" for its "entire carbon footprint". The company has two aspects to its carbon footprint: the first comprises of emissions generated from its own operations as well as energy generation, while the second is from the "energy traded by the company and the goods and services in its supply chain".

Moreover, keeping its goal of carbon neutrality by 2025, Ørsted plans on cutting down 50% of "energy trading and supply chain emissions" by 2032 while turning "net-zero emissions by 2040". In the words of the chief executive officer of Ørsted, Henrik Poulsen:
"It'll be challenging to reach a carbon neutral footprint by 2040, and it'll require significant innovation in all parts of our supply chain. Many of the green technologies to be used to decarbonise our supply chain exist but they're not yet cost competitive. With the 2040 target, we want to help drive the necessary innovation forward to mature the green technologies in the industries that supply to us."

Ørsted is phasing out its trading of natural gas and is investing into renewable energy. During this period Ørsted is aware that the "supply chain emissions" will come under limelight, as reported in its "2019 Sustainability Report". As a result, Ørsted is introducing a programme to engage its strategic suppliers, those belonging to the "most carbon-intensive categories of the Ørsted supply chain" such as the manufacture of cables, substance, wind turbines and foundations. While Henrik Poulsen added:
"Reducing emissions in the renewable energy supply chain is a significant task. Businesses will need to collaborate across supply chains to cut emissions at the pace and scale demanded by science. We now reach out to our industry-leading suppliers to join forces to accelerate the global green transformation".

Here are the list of the information which will be acquired or the instruction given out to the suppliers under Ørsted's "supplier engagement programme":
"disclose their own emissions and set science-based carbon reduction targets
"use 100% renewable electricity in the manufacture of wind turbines, foundations, cables, substations and components
"optimise their current vessel fleet and develop a roadmap to power vessels with renewable energy.



References:
http://reportalert.info/