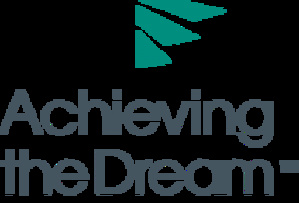 Dailycsr.com – 26 April 2016 – Achieving the Dream, Inc. along with the OneMain Holdings, Inc. revealed a "new $300,000 grant" which will be allotted at "$100,000 per year for three years". The said grant has been dedicated towards supporting and increasing the "financial literacy" of the students of community college.

The grant recognises the critical requirement of "financial stability" in a student's academic as well as "career achievement", whereby it will facilitate "five community colleges in ATD's nationwide network" to take part in the "Student Financial Empowerment Project". The latter is an initiation that focuses on helping students in their "financial education, empowerment and future earnings".

In the words of the OneMain's Director at "Community Relations", Sheldon Caplis:
"As the largest personal finance company in the U.S., OneMain recognizes the significant need for greater financial education, especially within the country's college student population. OneMain is dedicated to supporting the communities in which we live and operate, and we are honored to expand our partnership with ATD to provide students with the critical financial empowerment tools necessary to achieve long-term collegiate, career and personal success."

While, the Chief Executive Officer as well as the President of "Achieving the Dream", Dr. Karen A. Stout stated:
"When colleges proactively engage students in building financial skills and knowledge, they're developing capabilities essential to their students' college success. I'm very pleased to work with OneMain to help colleges grow their financial empowerment initiatives and seed this work throughout the ATD network."

Below is a list of five participant colleges, eligible for the Student Financial Empowerment Project". They were selected after "a rigorous application process":
Bakersfield College (CA)
St. Petersburg College (FL)
Triton College (IL)
Greenville Technical College (SC)
Alamo Colleges (TX)
The Student Financial Empowerment Project will allow each college to use their portion of grants over a perios of two years for carrying out various activities like "providing financial coaching, integrating financial literacy into student success courses and delivering financial planning and debt management workshops".
Once the two years' time expires, the ATD will be releasing a "toolkit" which will be loaded with experiences of the participating colleges on "launching or expanding financial empowerment efforts" for helping other colleges in the same endeavour of launching, intensifying and expending their respective efforts on creating "students' financial skills and knowledge and confidence as they move through their careers".
References:
http://www.businesswire.com/