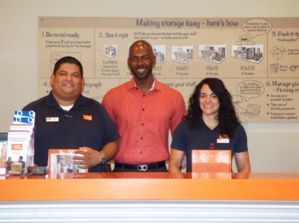 Dailycsr.com – 01 September 2015 – On the 28
th
of August 2015, the Public Storage inaugurated its "brand new" self storage located right in the mid distance between "two major universities" on a six-lane road that stretches from east to west and is also called "Bird Rd". Moreover, the storage has been designed for energy efficiency. The address of which noted by the BusinessWire is:
"8477 SW 40th Street, Miami FL 33155"
The said storage has been built under a project that is continuing over last two years, whereby it constructed nine hundred ninety two storage units where building an edifice of six-storey in the locality of "businesses and homes" which also house the student community of the University of Miami along with Florida International University. The said area demands a high storage facility, especially during the summer seasons.
Furthermore, the new facility, besides being energy-efficient, has an "efficient climate control system" installed throughout, whereby the building pulls in "less outside air" which would otherwise require more energy for cooling down. It is expected that design to reduce energy consumption given the background of Miami's "high humidity and temps".
Moreover, the aim behind Public Storages' climate control units' instalments is to meet the customers "high demand" of that area. The location has been chosen wisely keeping the "commercial corridor" in mind which connects mane eateries, gym centres or people who just venture out on a "quick errand". However, a little beyond the road stand private homes and apartment houses while further down the road, there is a "275-acre Tropical county park".
Not only meeting the demand of the neighbourhood for high facility storage, the Public Storage also made sure that it built on a vacant property which doesn't disturb any existing establishments besides supporting the "growing storage needs". Further information can be retrieves from:
PublicStorage.com
However, BusinessWire writes that Public Storage helps the customer to build their storage system on a residential as well as commercial scale:
"Public Storage was founded in 1972 with a single Southern California self-storage building."
Since then the company grew and expanded to "more than 2,250 locations around the country" whereby it occupied the place of the largest business of its kind today with "a member of the S&P 500". Their range of services offer "self-storage options of all shapes and sizes" which are attended with equal "personal attention" beginning from the on-site management task to completion.
References:
www.BusinessWire.com