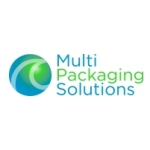 A spokesperson for Multi Packaging Solutions (MPS), a global leader in value-added print and packaging solutions, has announced that the company has aligned and strengthened its basic approach towards Corporate Social Responsibility.
With MPS expanding its global presence, it has quickly recognized the strategic importance of ensuring that in each of its 59 manufacturing bases, located at three different continents, the workplace should foster skill development, safety and a thriving community.
In order to achieve this objective, MPS has streamlined and consolidated its regional Corporate Social Responsibility teams in Asia, North America and Europe under the leadership of Sarah-Jane Hutchinson, SVP Human Resources & Corporate Social Responsibility.
MPS expects that under her leadership, the company will be able to better focus on global best practices for social responsibility, safety, environmental stewardship and employee health.
"We are committed to an ethical framework that ensures we operate sustainably and responsibly at a local, regional, and global level. Our Corporate Social Responsibility team will provide the vision and oversight around these principles, focusing on full compliance with government regulations, exemplary manufacturing practices, and ethical behavior by all employees," said Dennis Kaltman, President of MPS.
About Multi Packaging Solutions
Multi Packaging Solutions
(MPS) is a leading global provider of value-added packaging solutions to a diverse range of customers across branded consumer, healthcare, and multi-media markets.
It provides its customers with an extensive array of print-based specialty packaging solutions, which includes amongst others inserts/leaflets, premium folding cartons, specialty packaging across a variety of substrates and finishes and labels.
MPS has 59 manufacturing bases in three continents which include, Asia, Europe and North America, which employ as a whole more than 9,000 people. MPS is a company that belongs to the Carlyle Group of companies and to Madison Dearborn Partners, LLC.
Source(s):
http://www.businesswire.com/news/home/20150821005441/en#.Vdhp1iWqqko