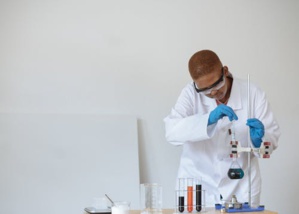 Dailycsr.com – 26 October 2020 – MSD is a tradename of "Merck & Co., Inc., Kenilworth, N.J., USA", whereby it has released its Corporate Responsibility Report for the year of 2019-2020. The said report includes performance as well as progress made by the company in its four "priority areas" of corporate responsibility which are:
"Access to Health, Employees, Environmental Sustainability and Ethics & Values".

In the words of the Chairman as well as the C.E.O of MSD, Kenneth C. Frazier:
"The multiple challenges we face as a global community in 2020 reinforce more than ever the importance of operating responsibly, following our mission of saving and improving lives and delivering sustainable value for our business and society. At MSD, we embrace our responsibility to be a force for good in the world – not only through our medicines and vaccines but also through our broader actions to address systemic inequities and to create an environment where all people are valued and respected."

Moreover, the report also shows the belief of the company when it some to "serving social good and achieving business success" in an interdependent manner. It is the second year, that MSD came out with a separate report on ESG, whereby talking in detail its progress towards the "Global Reporting Initiative and the Sustainability Accounting Standards Board standards". Additionally, the company has included reporting "against the new Culture of Health for Business (COH4B) framework".

Here are some of the highlights of the MSD's report which focusses on "health disparity, diversity and economic inclusion":
"Recognizing changing global access needs, MSD conducted a strategic reevaluation of its Access to Health Guiding Principles. A refreshed set of principles and key performance indicators to track the company's progress and performance are presented in the report.
"Since July 2018, the company has donated and shipped more than 250,000 doses of its investigational vaccine to the World Health Organization (WHO) in support of Ebola outbreak response efforts in the Democratic Republic of Congo (DRC). MSD has committed to continuing to supply doses as needed to support ongoing outbreak response efforts in the DRC and neighboring countries.
"Global distribution of its vaccines continues to expand; in 2019, approximately 73 percent of our vaccines were distributed outside the U.S., up from 28% in 2010.
"Through the MECTIZAN® Donation Program, 344 million treatments were shipped to endemic countries for the elimination of river blindness and lymphatic filariasis (LF) in 2019.
"MSD for Mothers, the company's $500 million initiative to help create a world where no woman has to die giving life, has now reached over 11 million women in 48 countries. In the U.S., the Safer Childbirth Cities initiative is catalyzing solutions to address racial disparities in maternal health in 10 cities and hopes to expand to 10 more in 2020.
"Advancing its commitment to diversity and inclusion, 46% of the company's Board of Directors are now female. The company also became a signatory of the Valuable 500 aimed at cultivating a disability-confident workplace.
"In 2019, diverse spend represented an 11 percent increase of the company's total procurement spend, exceeding the corporate goal of $2 billion with minority-owned, women-owned, veteran-owned, LGBT-owned and disability-owned business enterprises. Supporting diverse suppliers positively impacts the communities in which we live and work".