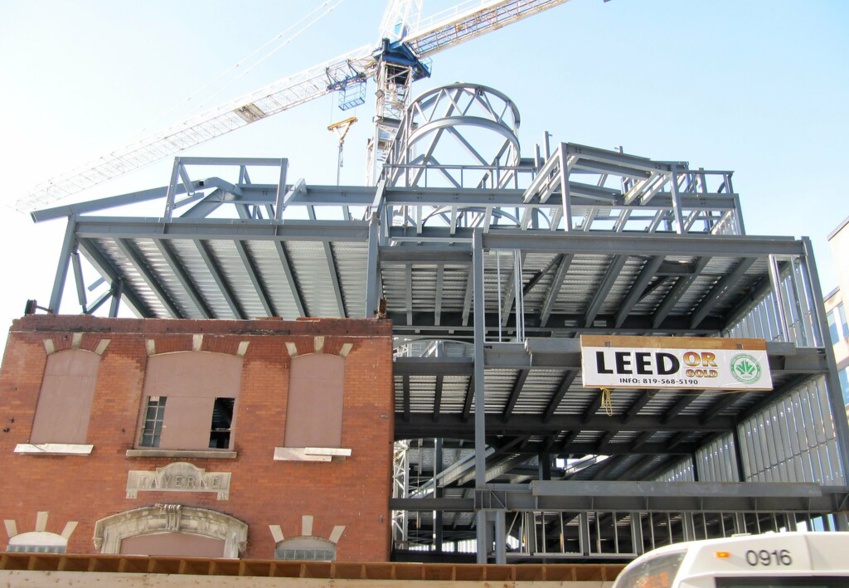 According to a new CBRE report, LEED-certified office buildings command a rent premium over non-certified peers, even as the market deals with the aftereffects of the COVID-19 pandemic and remote work.
CBRE examined 20,600 U.S. office buildings and discovered that those with LEED certification command an average rent premium of 4% over those without the certification between 2019 and 2022. LEED is a green-building certification program that assesses energy efficiency, carbon reduction, sustainability, and other factors in buildings.
CBRE clarified the impact of LEED certification on rents by using statistical analysis that took into account the buildings' location, age, and renovation history. LEED certification is more common in newer buildings in downtown areas or popular submarkets. As a result, CBRE's analysis sought to distinguish one influence from another.
"The current average 4 percent premium for LEED-certified buildings is at the low end of the historical window of a 4 percent to 8 percent premium," said
Richard Barkham
, CBRE's Global Chief Economist and Head of Global Research.
"This shows that, even in challenging times for the U.S. office market, LEED certification creates value for buildings. We anticipate the premium will increase a bit as the office market slowly recovers and office occupiers increasingly favor sustainable properties."
"LEED certification certainly is viewed as favorable by office occupiers, many of whom increasingly are requiring building owners to explain their ESG platforms during the space-search process," said
Mike Watts
, CBRE's President of Americas Investor Leasing.
"A LEED certification may turn out to be a key determinant in a given occupier's decision of where to lease their space, regardless of whether that designation brings a rent premium."
This premium varies between downtown (2%) and suburban (4%) buildings. The latter is likely to command a higher premium because LEED-certified buildings are more scarce in suburbs than in cities.
CBRE discovered comparable rent premiums in the majority of cases for buildings with Energy Star certification from the Environmental Protection Agency.