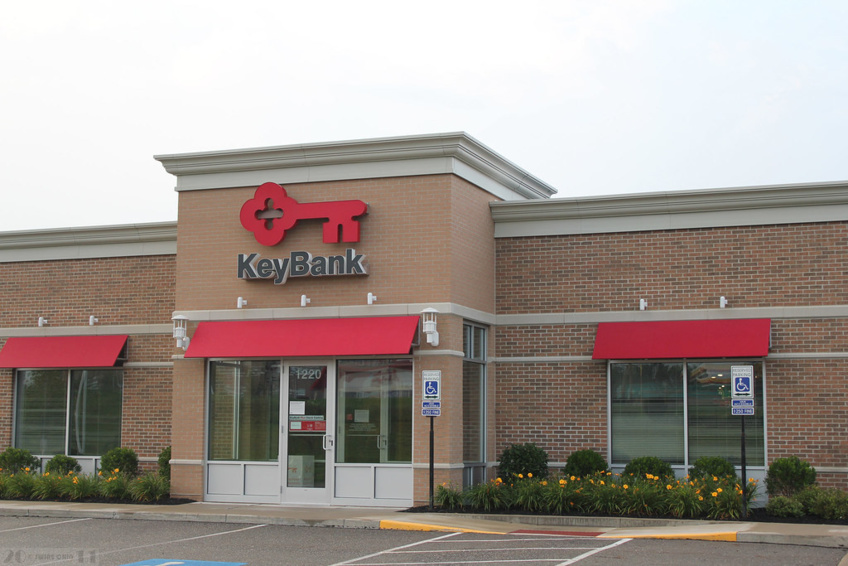 KeyBank is pleased to announce two recent charitable grants to organizations serving low-income individuals and families in Bucks County.

KeyBank Foundation has awarded Habitat for Humanity Bucks County a $20,000 grant to support its Homeownership Program and efforts to build three new affordable homes for qualified first-time homeowners. The funds will also be used to provide free first-time homebuyer education to members of its Almost Home program. Habitat for Humanity helps individuals and families in Bucks County who earn less than 80% of the Area Median Income to become homeowners.

"We're grateful for KeyBank's partnership, which will help provide opportunities for safe, decent, affordable homeownership in Bucks County," said Habitat for Humanity Executive Director Florence Kawoczka. "Building strong communities takes this kind of commitment and caring about our neighbors."

Furthermore, the KeyBank Foundation has donated $15,000 to the Bucks County Opportunity Council's Economic Self-Sufficiency program to help provide one-on-one coaching and resources to low-income individuals and families achieve economic stability. The programme takes an individualized approach to assisting at-risk residents in finding a path out of poverty through personalized educational and employment plans, as well as coaching and support programs.

"We are grateful for Key Bank's continued partnership in our work," Joe Cuozzo, Director of Development stated." This grant provides BCOC with additional resources for our clients as they work towards economic self-sufficiency."

KeyBank leaders from the Eastern Pennsylvania and Southern New Jersey markets recently met with both organizations to present KeyBank Foundation checks.

"KeyBank is committed to partnering with community organizations whose mission it is to improve the lives of disadvantaged populations in our neighborhoods through education, workforce development, and community investment," said KeyBank Market President Jamie Tranfalia.

"We are proud to support Habitat for Humanity and the Bucks County Opportunity Council with the good work they do."

KeyBank Foundation grants are made possible through Key's National Community Benefits Plan, which was launched in 2017 and has already delivered more than $18 billion in lending and investments across Key's national footprint supports affordable housing and community development projects, home and small business lending in low- and moderate-income communities, and philanthropic efforts focused on education, workforce development, and safe, vital neighbourhoods.