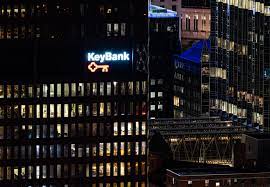 The KeyBank Foundation has awarded the Genesis Community Loan Fund a three-year $300,000 grant to help expand resources and remove barriers to creating affordable housing in Maine.

Genesis will be able to share expert training and guidance for BIPOC-led organizations and entrepreneurs thanks to KeyBank's funding. (BIPOC means Black, Indigenous, and People of Color.) Genesis staff will provide no-cost professional assistance on project planning, financing, and development from start to finish to assist in the creation of affordable housing and other community projects that advance equity and opportunity. Based on the scope of the outreach, the Genesis Fund hopes that these efforts will result in the creation of at least 120 new affordable housing units.

"Genesis is grateful for the KeyBank Foundation's support, to help us expand and focus our outreach to Maine's BIPOC-led organizations and entrepreneurs," said Liza Fleming-Ives, executive director of the Genesis Fund. "In partnership with these organizations and community leaders, Genesis can help turn community-based ideas into financed projects that create homes and services for individuals and families."

To address Maine's affordable housing crisis, the Genesis Fund has expanded its outreach to organizations and community developers throughout the state, assisting them in gaining access to resources and navigating complex community development processes. Genesis is assisting rural communities in becoming project-ready through a contract with MaineHousing. KeyBank's investment will be concentrated in Southern Maine.

"I'm delighted that Genesis will have additional resources for this outreach and assistance to organizations and individuals who know best what their communities need. Their lived experience and expertise enable them to connect with and advocate for individuals and families in their communities who will benefit from housing that is accessible and affordable," said Shima Kabirigi, a member of the Genesis Board.

Genesis Fund, based in Brunswick, is a nonprofit Community Development Financial Institution with a 30-year track record of providing innovative financing and expert assistance to build affordable housing and vital community facilities. Genesis has made over $80 million in loans and supported over 400 projects since its inception. Its financing and assistance have enabled borrowers to leverage an additional $430 million in order to create and preserve affordable rental housing, build affordable homeownership opportunities, and expand capacity for community services such as food pantries, childcare centers, and health clinics.

"Guidance from the Genesis Fund can assist BIPOC-led organizations and entrepreneurs to obtain public funding and programs they've had difficulty accessing in the past," said KeyBank's Maine Market President Tony DiSotto.

"In turn, these organizations can develop affordable homes for residents. KeyBank is impressed with the Genesis Fund's innovative approach to addressing housing challenges in our community, and we are proud to support their work."

The grant is made possible by KeyBank's National Community Benefits Plan, which has already delivered more than $29 billion in lending and investments across Key's national footprint to support affordable housing and community development projects, home and small business lending in low- and moderate-income communities, and philanthropic efforts focused on education, workforce development, and safe, vital neighborhoods.