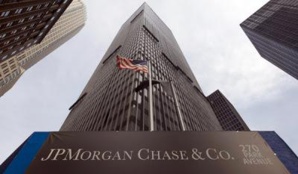 Dailycsr.com – 16 February 2016 – In an announcement, JPMorgan Chase & Co. revealed that it will be donating "up to $350,000" in a joint venture of its employees and foundations. The said donation is a gesture to help those children who were affected by the "Flint water crisis".
Moreover, a grant of "$150,000" coming from the Chase Foundation of JPMorgan will be used to provide medical, community and health services to the children who have been "potentially exposed to lead over the past two years". The donation amount will be routed through the "Community Foundation of Greater Flint's Child Health and Development Fund".
The JPMorgan Chase has also initiated "an employee giving campaign" which collects the donations given by JPMorgan's employees "dollar-for-dollar" and transfers the same to the Child Health and Development Fund. It is said that the foundation of JPMorgan will provide "up to $100,000" matched by its employee donations whereby the total amount will settle at "$200,000 in additional support". In fact, employees have already raised more than $85,000" donation amount before one week's time was over.
Flint based JPMorgan Chase's "East Michigan Market Manager", Bob Rummel commented:
"Nothing is more important than the health and safety of our children. JPMorgan Chase is proud to support the Fund's efforts to educate and provide critical health services to families and children in Flint."
While BusinessWire writes:
"JPMorgan Chase's support for the Child Health and Development Fund will support the health of Flint children through activities such as early childhood education, continual access to a pediatric medical home and access to infant and child behavioral health services".
References:
http://www.businesswire.com/