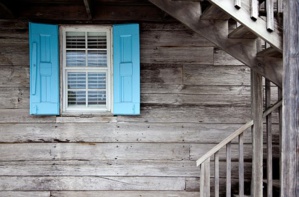 Dailycsr.com – 29 January 2017 – Habitat for Humanity partners with people from around the globe either to create or improve their respective place of residence, whereby Habitat for Humanity turns out to be the "largest privately" among the private homebuilders which is regular to be part of the "top 20 homebuilders in the United States".

However, it is not as evident as to what really goes on behind the scene of a "Habitat house" before it is complete. To begin with, the future owners of the house need to spend around two hundred fifty to five hundred hours of "sweat equity working" for their home, while the other buyers too cannot be ignored. Moreover, we often forget the "dedicates volunteers" who contribute their energy and time for giving "other families" a better life opportunity.

Nevertheless, we cannot ignore the support of the "donors" either in the form of finance as well as material. Creating an average "Habitat home" in the U.S., which is typically a "1,200-square-foot" three bedroom house, requires "150 pounds of nails and 400 two-by-fours". Many materials are received as "gifts and in-kind donations" from the "corporate sponsors", as whether large or small, in any form, contributions "continue to make a difference", while the Habitat for Humanity believes that every company can give something in this endeavour.

Here is a list of items, starting from refrigerator, locks to insulation, donated by the "national partners" of Habitat for Humanity within a span of a year, as mentioned by Ethical Performance:
288 roofing systems from GAF
9,190 privacy blinds from Hunter Douglas
251,943 gallons of paint from Valspar
42,914 locks from Yale
100 football-fields worth of Styrofoam insulation from Dow
63,402 Square D electrical products from Schneider Electric
11,152 refrigerators and ranges from Whirlpool
16,700 LED lights from Cree
Therefore, one can safely say that one requires all these above mentioned items to create a Habitat House, and not to forget you the people from the list.
References:
http://www.habitat.org/