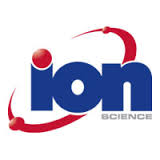 Dailycsr.com – 30 November 2016 – Ion Science manufacturer gas detection instrument, whereby it has come out with 12 TVOC monitors, in other words "volatile organic compound" monitors. The said release has taken place under the "successful tender" given to it by its distributor, "Amos Gazit".
The same has come for the "design, supply and installation of a complete gas detection solution" that took place at Globus, the latter being a "leading hazardous materials logistics handling company", based out of Israel.
Moreover, HSE informs:
"Ideal for use in manufacturing and process industries where VOCs are typically present, the Ion Science TVOC boasts a selectable detection range of 0–10 parts per million (ppm), 0–100ppm or 0–1000ppm. The unit's advanced PID capabilities utilise the Ion Science advanced patented Fence Electrode technology, a three-electrode format with increased resistance to humidity and contamination".
References:
www.healthandsafetyatwork.com