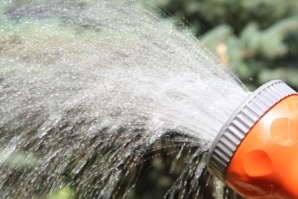 Dailycsr.com – 21 April 2016 – The "Ford Motor Company's Historically Black Colleges & Universities Community Challenge" honoured Clark Atlanta University in recognition to its "innovative lawn irrigation system" capable of remotely monitoring the weather and the moisture content in soil so as to irrigate "only when needed".
The said system was designed by Bradley Gilbeaux and Damon Willis, students of Clark Atlanta University. The irrigation system can be modified to suit commercial as well as residential purposes. For this innovation the school and the students were awarded "$75,000" as "scholarships, grants and implementation funds".
While, the second place was occupied by "North Carolina A&T State University" who received a price amount of "$15,000". The said team presented a plan of developing "creative workspaces for teen entrepreneur's innovation in the Greensboro area". Lastly, the Alabama A&M University came third and won "$10,000" for a project that combined "a community garden and vehicle distribution system".
In the words of Dr. Henry Louis Gates Jr:
"Ford's Historically Black Colleges & Universities Community Challenge is a model of corporate support for our historically black schools—one other companies should emulate. Ford has long been a leader in its support of this kind of programming, and this challenge affords an opportunity for our finest students to demonstrate their mastery in the fields of science, technology, engineering and math, as well as their entrepreneurial skills with concern for communities.
"Rarely have I been prouder of any students, anywhere".
Through the said challenge the company of Ford fulfils its long standing commitment towards African-American community's support, whereby its focus has been the area of "education". The contestants were given the task of developing projects that provides creative solution to "community need(s)" falling under any of these four categories: "mobility, alternative energy, sustainability/water and a systematic approach to meeting community needs".
Finalists were also given iPads besides the funds to implement their ideas, whereby the total amount of grants and scholarships given out by Ford equals to "$100,000", while the Director of Community Development at Ford Fund, Pamela Alexander said:
"Ford's Historically Black Colleges & Universities challenge provides students the opportunity to positively impact their communities, and scholarships to help them realize their educational goals. All of the participants this year made us proud with their ideas, energy and spirit of giving back."
References:
www.fordblueovalnetwork.org