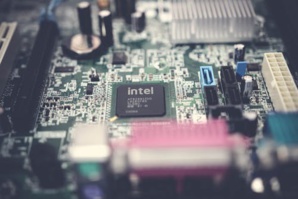 Dailycsr.com – 03 December 2019 – Intel's effort at promoting sustainability across its supply chain has earned recognition as it has manage to create "conflict-free" microprocessors since 2013, whereby leading the way in eradication the practice of forced labour.
Dr. Adam Schafer is the head of Supply Chain's Sustainability Initiatives at Intel, besides being a part of the steering committee at "Mining and Technology Forum" of ERM Group which is scheduled to place in 2020.
Talking with Aiste Brackley, Dr. Adam Schafer informed about the unique side of Intel's supply chain:
"Unlike many electronics companies, we have two significant supply chains. We're a manufacturing company with factories in the US, Europe and Asia. There is significant effort involved in managing supply chain sustainability at those factories – materials, equipment, emissions, recycling and other environmental issues".
A significant portion of Intel's supply chain also consists of "outsourced manufactured components", as the company reaches out to "original device and component manufacturers" for building a range of items from "a hard drive to more complicated integrated electronic parts". While Schafer added:
"We must work across both of these communities to bring the total picture of sustainability together".
Upon asking to name some of Intel's achievement from its "supply chain sustainability" initiatives to be proud of, Schafer replied:
"The most fundamental achievement is not something that we have been able to achieve alone. The Responsible Business Alliance was started in mid-2000s by less than a dozen of companies, and Intel was one of them. It is now the world's largest industry coalition dedicated to corporate social responsibility in global supply chains, representing trillions of dollars of revenue from many industries".
Moreover, Schafer also mentioned about another "major achievement" of Intel being its "leadership around eliminating conflict minerals", In Schafer's words:
"We were among the founders of the Responsible Minerals Initiative. We have always taken the view that the most effective way to address issues around conflict minerals is not to run away from them but drive robust due diligence in the regions and improve sourcing".
Through the collective work, the regulatory grounds were created resulting in the measures like "Dodd-Frank Act", as well as the "EU Conflict Minerals Regulation" yet to come into effect in the year of 2021. And Schafer said:
"We're not by any means done or perfect. But we have taken a very consistent view on who we are and how various issues fit into our Code of Conduct. Leading from the front is the appropriate way to drive our and other industries to be more sustainable".
For further information, kindly click on the link provided below:
https://radar.sustainability.com/issue-22/in-focus-intel-and-responsible-mineral-sourcing/
References:
3blmedia.com