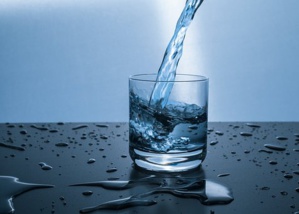 Dailycsr.com – 26 February 2018 – Using the "marketing power" at the Super Bowl, Stella Artois urged the fans earlier in the month to join the efforts in providing "safe drinking water" access in the developing countries.
The "beer giant", Stella Artois, along with its "longstanding partner" Water.org, is reviewing the "basic need of water" and delivering the message by instilling a breath of life in it, whereby transcending the "safety of TV screens and couches" and making it as real as it can get for the world.
As a result, the Super Bowl call started by Stella Artois has been taken forward through a "digital campaign", jointly created with "Water.org co-founder Matt Damon". The campaign reaches out to "patrons at restaurants" as well as hotels and tells them that they have to wait for "six hours" before providing "drinking water or running water in their rooms".
With the help of "hidden cameras", the patrons' reactions in the form of their "shock, frustration and impatience" are captured. When the tension hits at a certain level, Damon reveals himself on a "disguised screen" and shares the "realities of the global water crisis", whereby making the customers soak in the "experience into perspective".
The affect of the video doesn't leave room for the viewers to react in word, while some even break down in rolling tears as they identify for a short while the difficulties faced by "others to obtain this necessity". In order to view the video, kindly visit:
https://www.youtube.com/watch?v=9hEwOoBKD80
References:
http://ethicalperformance.com/