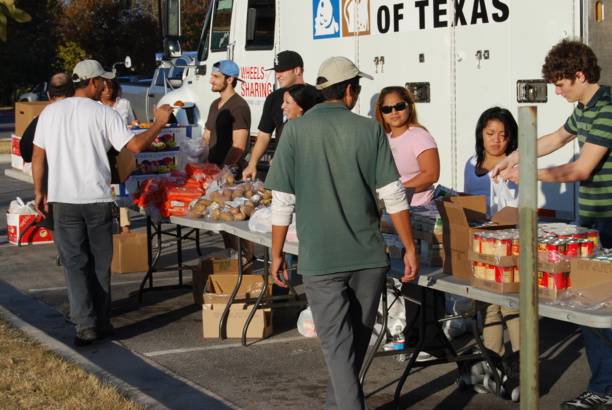 Humana Inc. has announced that The Humana Foundation will provide $25,000 to the American Red Cross in order for it to continue to support and assist relief efforts for the recent storms, tornadoes and floods in Texas. Recently extreme weather and flash floods have battered almost 100 counties in Texas which has resulted in 22 deaths. According to the Insurance Information Institute, the estimated damage arising out of these extreme weather conditions has come to a whopping $1.1 billion.
"The damage sustained by the communities and citizens Humana serves in Central Texas, North Texas and Houston was devastating – it is a terrible natural disaster. We are committed to helping people in the region recover as quickly as possible and encourage others to help speed the rebuilding effort by donating to or volunteering with relief organizations like the American Red Cross," said the president of Senior Products for Humana in Texas, Dan Tufto.
Texas has been ravaged by these out of the ordinary weather situations for several weeks now. Flash floods watches have been on the alert for almost a week. A state of disaster, has been declared by the Texas Governor, Greg Abbott, for 24 more counties, thus raising the total to 70 counties. More than 8,000 residences in Texas have been affected, about half in the Houston area.
American Red Cross officials, have informed that hundreds have volunteered and are providing food, relief supplies, shelter, health and emotional support to those in distress. Around 1,800 Red Cross volunteers are manning 37 shelters and have served 40,000 snacks and meals, they have handed out 34,000 relief items.
"Our sincere thanks to Humana for their generous support," said Marty McKellips, CEO, American Red Cross of Central Texas. "This gift will help us pay for sheltering and feeding thousands of our neighbors during their time of need, and to replenish our supplies to be ready for the next disaster."
For those wishing to help or make a financial contribution to the American Red Cross of Central Texas have the following options:
Call 1-800-928-4271,
Send a financial contribution to the American Red Cross, 2218 Pershing Drive, Austin, Texas, 78723
Make checks payable to the American Red Cross, or
Make a secure online donation at www.centex.redcross.org
Call 1-800-928-4271 for more information on the services of the American Red Cross or for volunteering opportunities. Alternatively you can also visit www.centex.redcross.org.
References:
http://www.businesswire.com/news/home/20150602006194/en#.VW6vpdKqqko