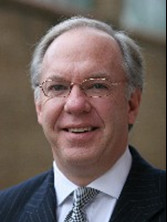 Dailycsr.com – 29 February 2016 – The "National Schools Partnership" receives Stephen Howard as its non-executive chairman. The NSP is a "social marketing agency" that has created "learning programmes" in collaboration with "brands and teachers".
The speciality of National Schools Partnership lies in getting results for families, clients, teachers and young people, whereby driving them with the help of "inspirational education". Almost "69,000 teachers" from the UK and Ireland are involved in NSP, while the current programmes consist of "Sky Academy; the British Gas 'Generation Green' programme; P&G 'Always About You'; the Into Film Festival; and Lloyds Banking Group and BBC Children in Need's 'Champions of Change.'"
In the Chief Executive Officer, Mark Fawcett's words:
"I am very excited that Stephen will be joining us. His great experience and his equal passion and belief in the positive impact business can make in the support of education and young people, will be invaluable."
The current chief executive of "Executive of Business in the Community", Howard is heading eight hundred members' organisations while tackling with a wide spectrum of "issues" essential for building "a fairer society and a more sustainable future". Howard with his "senior management expertise" which he gathered in corporate sector as he has been in a number of important posts of non-executives as well as executive roles: "Chief Executive of Cookson Group plc, and Chief Executive of Novar PLC".
Giving Howard's portfolio, Ethicalperformance writes:
"Howard holds a non-executive directorship for In Kind Direct; membership of the Veolia Advisory Board; Director of Big Issue Social Investments Ltd; membership of the London Enterprise Panel and the Fair Education Alliance. He has also recently been appointed Chair of Power to Change, an independent charitable trust".
Moreover, while talking about his "new" post as NSP's chairman, Howard stated:
"I am passionate about responsible business, and delighted by the opportunity to support National Schools Partnership in achieving bigger and better impact for clients, schools and the community through the unique power of education."
References:
http://www.ethicalperformance.com/