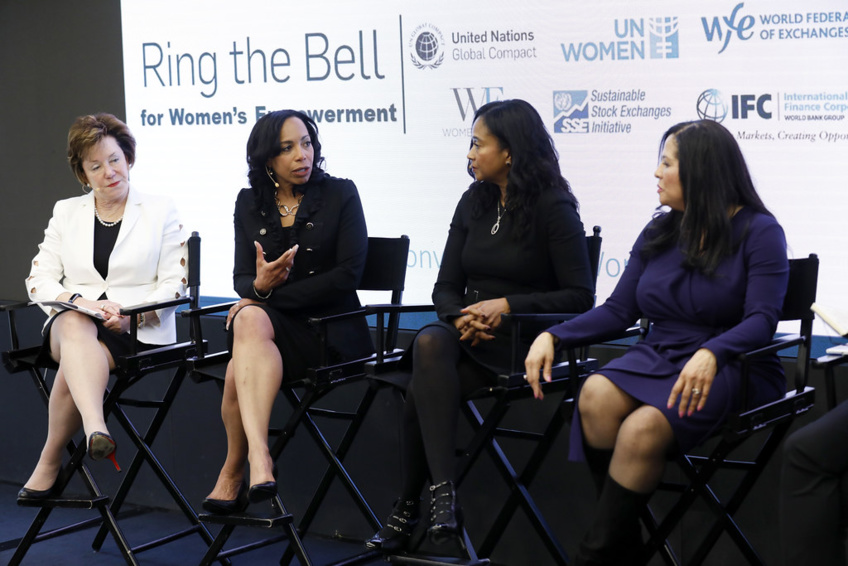 In a statement Bethany Fitzgerald, Hershey's Director of Responsible Sourcing, said for the first time Hershey's newly launched ESG Report states, its current numbers and goals to increase supplier diversity. It also mentions that by 2030, it aims to quadruple spending to diverse suppliers, and is expected to touch $400 million. The company has also made it a priority to partner with businesses owned by people of color, women, veterans, LGBTQ+ and people living with a disability, as it strives to be more inclusive and build a better enterprise for all.
"At Hershey, we believe that when our team and our external partners reflect the makeup of our consumers, everybody benefits. This is more than a business imperative. It's a mandate from President and CEO Michele Buck, and it's shaping the work across the entire Hershey organization, including our
Supplier Diversity Program
" said Fitzgerald.
Hershey's newly launched
2021 ESG Report
, has formally committed to quadrupling its current spend with diverse suppliers by 2030.
Whereas in 2021, it spent $92 million with 139 diverse suppliers, including businesses owned by people of color, women, veterans, LGBTQ+ and people living with a disability, it has committed up to $400 million to further diversify its supplier partners by 2030.
"Supplier diversity is a critical component of our holistic diversity, equity and inclusion (DEI) strategy, The Pathways Project, which launched in 2020 after we set ambitious goals to create a more diverse and inclusive business. By publishing this supplier diversity goal for the first time, we're committing to transparency and to holding ourselves accountable to make a greater impact", said Fitzgerald.
He also enumerated the steps Hershey's will take to accomplish this goal:
Capitalize on technology. The company has brought in a new data partner to strengthen its systems for tracking diverse suppliers and provide it with an improved tool to identify and vet new diverse suppliers.
Improved networking. By merging two groups, the National Minority Supplier Development Council and the Women's Business Enterprise Center East, Hershey's aims to learn and grow, while continuing to tap their diverse supplier networks and support their development of diverse businesses.
Enlisting diversity champions across the organization. To amplify its message of diversity, Hershey's has engaged all executive officers and their teams. Each business group will nominate supplier diversity champions, who work with procurement to spearhead these efforts.
Educating the team. In order to ensure that all employees understand supplier diversity, Hershey's plans on launching a new e-learning course on the subject so that all employees understand their role in the supplier diversity commitments. This program will highlight the importance of supplier diversity and share actionable steps for team members across the organization.
Sharing expectations with suppliers. In order to increase diversity in both the first and second tiers of our supply chain, Hershey's will ensure that its Tier 1 suppliers embrace its diversity goals. To this end, it has enhanced its supplier diversity language in contracts to support an expansion of its Tier 2 program which will create value across the supply chain.
Improving supplier diversity has been Hershey's goal since the early 2000s, when the company first established a formal supplier diversity program. The ambitious goals it had set across the years were achieved in 2020. This is now being further enhanced to improve its supplier diversity performance.

It is only natural and logical that achieving these high objectives takes time especially since it takes time to identify, evaluate and bring onboard new vendors. With the pandemic destabilizing supply chains and midst high demand for its products, there is an added risk in switching to new vendors. Despite such a risk climate, Hershey is fully committed to continuously improve and achieve all of its ESG goals.