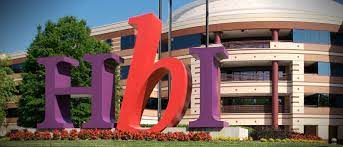 The team of HanesBrands associates in Surin, Thailand, is committed to driving positive impact on the environment and nearby communities. With their latest upcycle program, these associates collaborate with local vendors to transform surplus materials into sellable products within the community, preventing 240 tons of waste from being dumped in landfills annually.

"It's inspiring to see innovation and creativity in the finished products and it's rewarding to know we are making important steps toward our sustainability goals while creating opportunities for our province to thrive," said Kamalraj Ramadoss, a Plant Manager at HanesBrands.

"The vendors are grateful to receive our binding waste to create quality products they can sell to support their families."

As part of its mission to protect the planet, HanesBrands is collaborating with regional reuse and recycling partners to make progress towards its goal of achieving zero waste to landfill. This initiative also enables the company to fulfill its objective of positively impacting the lives of 10 million individuals by the year 2030.

"Our associates are motivated by the success of this initiative," said Kamalraj. "They are finding new, innovative ways to upcycle in our facility and their households."

"Create Opportunity for All is a company value that is woven into this project from start to finish," said Chris Fox, Chief Sustainability Officer, HanesBrands. "The material waste gets reused, our associates are inspired to make a positive impact and our communities become stronger."

HanesBrands, with its iconic brands such as Champion, Hanes, Bonds, Bali, and Maidenform, is dedicated to promoting a circular economy by minimizing waste and maximizing the reuse of materials through innovative methods such as recycling and remanufacturing of products.