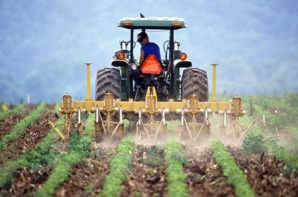 Dailycsr.com – 18 June 2018 – The Sustainable Agriculture's Director at PepsiCo, Margaret Henry agrees that not many farmers are inspired by the concept of "sustainability" as she herself spent her childhood in a dairy farm of Kentucky.
However, she emphasises that irrespective of the farmers take on the subject sustainability is "important". According to her take on "sustainability", the concept becomes a "common language" of "food system" which connects deep into the heart of the consumers. Therefore, if properly used the tool can boost farmers' confident whereby uniting everybody connected to the food systems under a noble cause of "conserving natural resources".
In Henry's word, while attending an interview during the "2018 Sustainable Brands conference" which took place in Vancouver:
"We actually want to minimize farmer burden. Less farmer bothering is better."
PepsiCo has initiated its "Performance with Purpose sustainability" programme, backed by the chief executive of the company, Indra Nooyi. Under the said initiative the company is taking part in "ongoing efforts" of engaging the farmers.
Thanks to the "global reach" of the company, Henry gets to work with a wide variety of farmers, ranging from "smallholder farmers" of India who operate on "half a hectare" to farmer of Saskatchewan who grow oats on "15,000 acres". Furthermore, PersiCo also works with various brands in the U.S. which involves "Frito-Lay source grain" as well as "hundreds of Corn Belt farmers". For more information, kindly read:
https://www.trustinfood.com/pepsico-champions-farmer-economic-security-sustainability/
References:
3blmedia.com