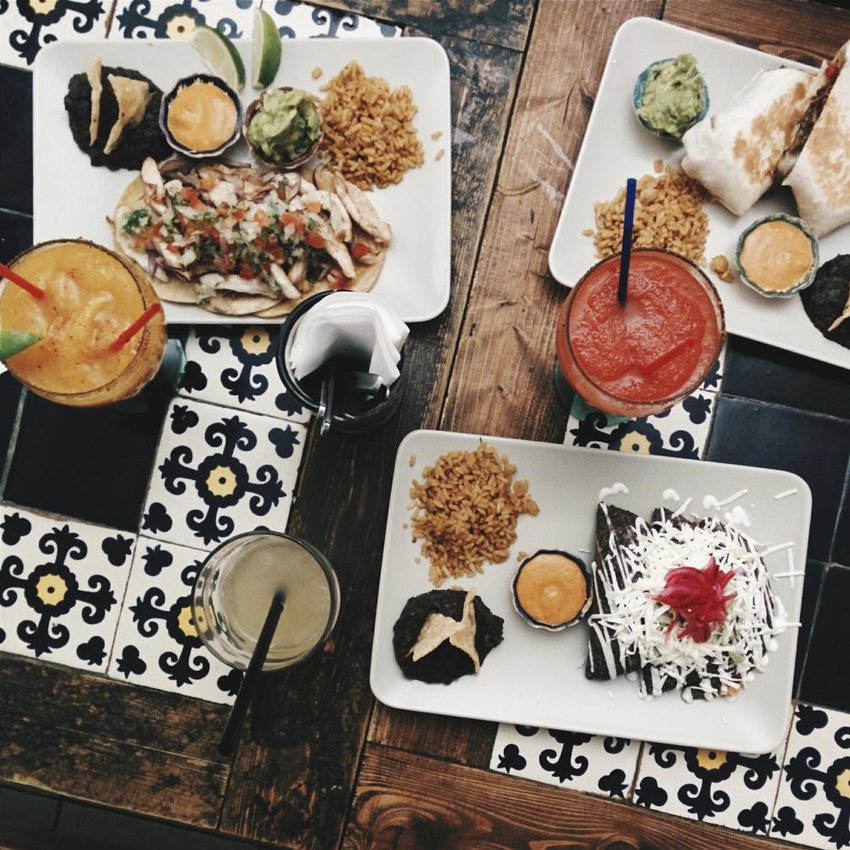 When it comes to carbohydrates, quality trumps quantity every time. Carbohydrates are seeing a resurgence in popularity as consumers take a more holistic approach to their healthy eating habits. Carbohydrates were given a second chance by consumers all over the world as comfort food resurfaced during the height of the pandemic.

Experimentation in foodservice has given rise to artisan breads and pastas made in-house. In the UAE, a vegan, refined-sugar-free bakery makes almond flour pastries and breads with ancient grains and seeds like millet, teff, sorghum, flax, and amaranth. In Hong Kong, a small shop bakes crispy fermented soybean sesame biscuits using traditional culinary techniques. A plant-based café in Spain serves buckwheat risotto with pumpkin cream and roasted eggplant, as well as raw veggie noodles topped with tomato-cashew cream sauce and spiced almonds.

The carb-focused snack category considers sustainability and health, with popcorn-like water lily seed snacks and air-popped quinoa chips providing satisfying yet light flavour. In the United Kingdom, "activated" crisps are made from sprouted sorghum that has been soaked to allow for better nutrient digestion—a more functional approach to a classic snack. In Chile, sustainable lupine bean flour improves "superfood" energy bars and natural sweetener cookies.

Carbohydrate resurgence coincides with protein resurgence, as items such as filled pastas and batters put a more wholesome spin on product development. Plant-based sausage ravioli made with gluten-free rice flour can be found on store shelves in the United States. Alternative flours add a more wholesome spin to traditional coatings, from high-protein, high-fiber Saudi Arabian chickpea flour to a Canadian company producing allergen-free fried chicken mix and tempura batter with konjac root powder, tapioca starch, and psyllium husk.
Looking to boost menu and product category innovation? Consider carbs that are clean label, unrefined, and "whole food."

Looking Beyond Carbs
Ingredients such as legumes, pulses, and ancient grains allow chefs and product developers to look at carbohydrates in new ways. Chef Jonny Tomlin prepares a one-of-a-kind Ethiopian Sweet Potato Tempura with Toasted Salt and Berbere Dip using teff flour as the foundation for a light and airy batter.

Carbohydrates
Carbohydrates are one of three macronutrients found in our diets, along with fats and proteins. They make up a significant portion of the foods we eat and are a primary source of energy. Carbohydrates, unlike their fellow macronutrients, are composed of glucose, the preferred energy source for the brain and muscles.

While carbohydrates can be found in a variety of foods and forms, the key is to focus on whole fruits and vegetables, whole grains, and legumes, which provide a variety of carbohydrate structures as well as other beneficial nutrients. When we eat these foods as our primary sources of carbohydrates, we get not only energy but also nutrient-dense options that help with gut health, heart health, immune function, and other things. Upcycled, imperfect, and sustainably produced carbohydrate sources are also becoming more prevalent in the category, contributing to increased awareness of not only personal health but also the health of our planet.