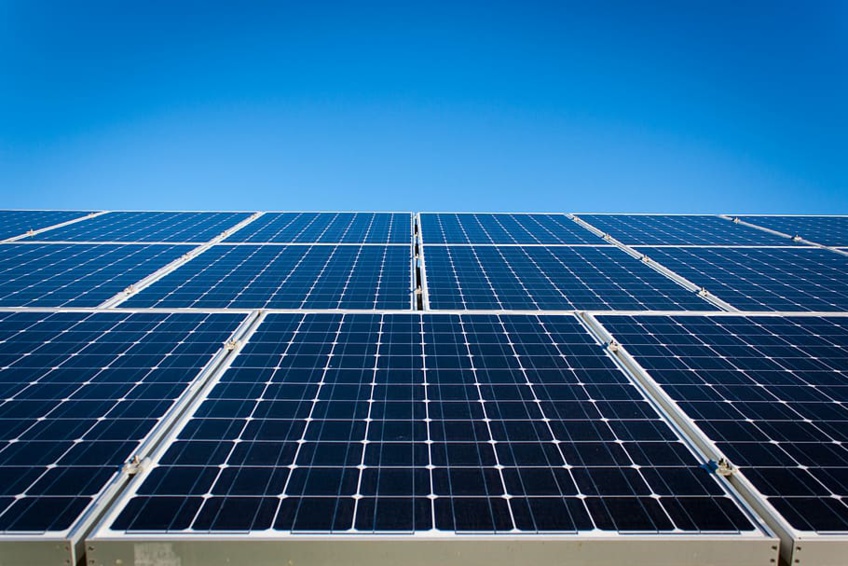 The Global Electronics Council (GEC), a non-profit organization founded to promote sustainable electronics, announced today the addition of criteria to its EPEAT ecolabel system focused on decarbonizing the solar panel supply chain. These criteria are the first set by a global ecolabel to set thresholds on the embodied carbon in photovoltaics (PV) and will be required for PV modules to achieve the EPEAT ecolabel designation.

"While renewable energy is essential in the transition to the green economy, we must also consider the underlying infrastructure's contribution to climate change," explained Bob Mitchell, CEO of GEC. "The market needs a trusted methodology to evaluate the carbon emissions of solar panels during production in order to make informed purchasing decisions."

Solar installations are intended to have a net zero impact in terms of electricity generation; however, the amount of carbon embodied in solar panels varies greatly depending on the supply chain used to manufacture them.

"Not all solar technology is created equal, and the new Ultra-Low Carbon Solar criteria establish an important framework with which to evaluate the embodied carbon in solar panels," said Samantha Sloan, VP of Global Policy, Sustainability and Marketing, First Solar, Inc.

"This important initiative not only acknowledges solar technology's carbon footprint, but it also creates a tool for solar project developers and asset owners to enable their net-zero carbon goals by selecting solar technologies that align with their net-zero ambitions."

"Lightsource bp's ability to procure products with lower embodied carbon is critical to meeting our targets to reduce Scope 1, 2, and 3 greenhouse gas (GHG) emissions. As a solar company, our Scope 3 emissions comprise over 99% of our total footprint, with the large majority from our supply chain, including the embodied carbon in solar panels and other equipment. Reducing the embodied carbon in solar farm equipment can bring the emissions payback period for solar assets from 1-3 years, depending on local energy mix, to under 1 year in many locations, accelerating the positive impact that solar energy development has on climate change." said Nastassja Hagan, Lightsource bp's Vice President, Sustainability.

The EPEAT criteria are concerned with measuring and reducing Scope 3 carbon emissions, or the carbon generated during the design, material sourcing, and manufacturing of these products.

"As we make strides towards a carbon-free grid, the updated EPEAT ecolabel for solar modules gives energy customers an actionable tool to drive decarbonization within their solar supply chain. Importantly, for manufacturers pursuing the higher level of achievement, the new criterion allows for credible market-based emission factors to meet the more ambitious ULCS target. As such, energy customers who preference ULCS are not only reducing their scope 2 emissions, but also likely driving further decarbonization in the grids where modules are sourced," said Jen Snook, Deputy Director at the Clean Energy Buyers Institute to highlight the importance of these reductions.

In late September, GEC plans to launch its public registry of solar panels that meet the new criteria. Solar panel manufacturers who want to register their products against the new criteria, which include an independent, third-party product review, should do so as soon as possible.

"We are excited to see GEC take this important next step of publishing the low-carbon criteria they are incorporating into the EPEAT ecolabel for PV," said Michael Parr, Executive Director of the Ultra Low-Carbon Solar Alliance. "We appreciate the high level of transparency in the criteria and the fact that calculations have to be reviewed twice – by lifecycle experts and a GEC conformance assurance body."

Purchasers and manufacturers can learn more about EPEAT for solar panels and inverters by visiting globalelectronicscouncil.org/solar.