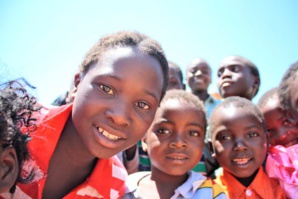 Dailycsr.com – 26 January 2021 – On January 19, 2021, Novartis and GSK made an announcement about their collaboration on supporting "high-quality scientific research" that investigates the connection "between genetic diversity across different regions in Africa" along with its "potential impact on response to drug therapeutics".

The above mentioned project is known as GRADIENT, the "Project Africa Genomic Research Approach for Diversity and Optimizing Therapeutics". Together, both the companies have made a commitment of fund worth "2.8 million" over a period of five years. GRADIENT invites African researchers to come up with research proposal that addresses the "relevance of African genetic diversity to the treatment of malaria and tuberculosis".

In the words of the chief operating officer for Novartis' Global Health, Lutz Hegemann, M.D.:
"Novartis has a long-standing commitment to improving and extending the lives of patients around the world. Our efforts include seeking innovative ways to improve the standard of care where possible. This is why we are excited by this important collaboration on scientific research on genetic diversity in Africa. It has the potential to improve the efficacy and tolerability of current and future medicines, starting with two of the most deadly diseases, malaria and tuberculosis. In alignment with our ongoing efforts to strengthen scientific capabilities in lower-resource settings, this project also provides opportunities for training young African scientists in the use of advanced research methodologies and mentoring on drug development."

While, GSK's global health pharma's senior vice-president, Pauline Williams added:
"At GSK, human genetics is a core pillar of our R&D strategy. Genetic diversity is greater in Africa than in any other continental population resulting in some African patients having varying response to treatments. We are excited to launch Project Africa GRADIENT which aims to catalyze the best science in the continent to optimize treatment responses for malaria and tuberculosis, two infectious diseases that disproportionately affect African populations."

In a press release, Novartis enumerated "three funding mechanisms" for supporting "Project Africa GRADIENT":
"Fellowships: A limited number of fellowships in academic institutions with a reputation for global excellence to collect and analyse data on determinants of drug response.
"Investigator-sponsored research: Hypothesis-driven research focused on understanding genetic regional variation in drug response.
"Seed-Fund: A limited number of projects to enable the exploration of new research goals, depending on the results from 1 and 2".

The president as well as the chief executive officer of SAMRC, Prof. Glenda Gray said:
"It is exciting to see more and more global partners taking interest in the challenges of Africa. We are delighted that partners are now seeking to address the challenges of Africa by their quest to understand the fundamental differences between genetics of Africa and the rest of the world."


References:
3blmedia.com