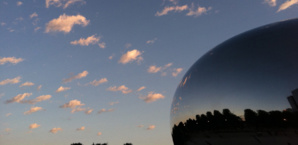 GEC Risk Advisory has partnered with RepRisk to author a publication of their
Joint Special Report
on issues of privacy.
Their Joint Special Report details real world cases studies from across the world addressing a variety of privacy concerns along with analysis on how these will have an impact on the affected companies. The aim of this special report is to highlight areas wherein an increased use of technology has had repercussions on the privacy front affecting not only the obvious, i.e. employees and employers but other stakeholders as well. The aim of this report is to also to draw the attention of the companies to privacy issues arising out of their day-to-day operations.
The Information provided in the reports is a combination of those special skills which are typically attributed to RepRisk and GEC Risk Advisory. While RepRisk - one of the world's best providers of dynamic data which it generates from big data emanating from environmental social and governance (ESG) risk analyses and metrics - has provided the data, it has been viewed through the interpretive lens of GEC Risk Advisory.
This is the first of many white papers in which the collaborations between the two giants have alerted companies of privacy concerns.
.
About GEC Risk Advisory
When it comes to global governance, integrity, risk, reputation and crisis advisory firm,
GEC Risk Advisory
is a leading player. It provides strategic counsel and consultancy services to investors, executives and board members with regard to a whole spectrum of activities ranging from, manufacturing, utility, think thank, financial, technological, professional services, and higher learning.
Its specialties include enterprise risk management, strategic risk management, risk based crisis scenario planning, architecture and alignment of governance, ethics, risk and reputation with business strategy, workshops and advice, evaluating and structuring global risk, compliance programs including global anti-corruption and supply chain, corporate responsibility and Transforming Risk into Value workshops.
GEC Risk Advisory provides is clients with multi-cultural, constructive approach aimed at improving stakeholder trust and enterprise value.
About RepRisk:
RepRisk is one of the world's leading providers of business intelligence. It specializes in dynamic environmental, social and governance (ESG) risks analytics and metrics.
RepRisks screens systematically, on a daily basis, big data from a broad range of open intelligence source in fifteen languages so as to identify, analyse, filter and quantify ESG risks faced by projects, companies, sectors and countries. This broad perspective which has built-in micro and macro views is invaluable in providing insight into a company's processes, policies and commitments which consitantly translate into performance.
Since its inception in 2006, RepRisk has expanded tremendously and continues to grow and is today one of the world's leading ESG risk data providers. Its database serves as an early warning system and a due diligence tool for risk managers worldwide. Its database is also used as a tool for benchmarking, supplier risk assessment, compliance and investment management purposes.
With its database housing more than 53,000 private and public companies, it includes 12,000 projects in every conceivable sector and country in the world. With its hearquarters located in Zurich, Switzerland, RepRisk's clients include insurance companies, corporates, investment managers and global banks. Thanks to RepRisk, they can mitigate reputational and ESG related risks on a day-to-day basis.
References:
http://www.businesswire.com/news/home/20150630005059/en#.VZ0YyBuqqko