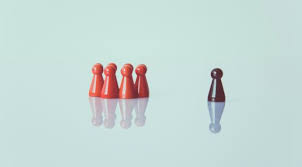 In a statement the
National Association of Corporate Directors
(NACD) announced the 2022 NACD Directorship 100™, a very influential peer-nominated event wherein corporate leaders select leaders from boardrooms in recognition of corporate governance.
Among this year's esteemed honorees are Anne Simpson, Franklin Templeton's Global Head of Sustainability; this incidentally is Ms. Simpson's 12th consecutive year on the NACD's list.
"We are very fortunate to have someone of Anne's caliber leading our global stewardship and sustainability efforts. We recognize that an organization of our scale can have a major impact on sustainability issues, and Anne has been a very important and prominent voice in advancing efforts in this critically important area," said Jenny Johnson, Franklin Templeton's President and CEO.
Ms. Simpson provides Franklin Templeton with overall global strategic direction on stewardship, sustainability and environmental, social and governance (ESG) investment strategy. Previously, she served as a Managing Investment Director for Board Governance & Sustainability with the California Public Employees Retirement System (CalPERS).
Incidentally, she led the development and execution of CalPERS' award-winning Sustainable Investment Strategy across a global portfolio of $500 billion.
Before joining CalPERS, Ms. Simpson was a Senior Faculty Fellow and Lecturer at the Yale School of Management, Head of the Global Corporate Governance Forum at the World Bank, Executive Director of the International Corporate Governance Network and Joint Managing Director of Pensions and Investment Research Consultants (PIRC) Ltd.
She brings her considerable experience in the international regulatory and policy arena.
She had also served on the U.S. Securities and Exchange Commission's Investor Advisory Committee, the Public Company Accounting Oversight Board's Investor Advisory Group and the International Financial Reporting Standards Advisory Council.
She is an advisory council member for the Official Monetary Financial Institutions Forum, a board member at Ceres and serves on the Leadership Council for the Robert F. Kennedy Center for Justice and Human Rights.
Recently, Ms. Simpson was appointed a Visiting Fellow at Oxford University by the Chancellor; she continues to teach Sustainable and Impact Finance at Berkeley Haas Business School; she also teaches at the University of California.
In its 16th year, the NACD Directorship 100 awards recognize peer-nominated leading directors and governance professionals. Honorees are evaluated in four key areas such as mature confidence, integrity, informed judgment and high-performance standards.
A selection committee reviewed the nominees' histories of advancing board performance and leading corporate governance practices in accordance with established NACD principles. The principles are a framework that encourages excellence in areas that include risk oversight, corporate strategy, compensation, and transparency.
"The NACD Directorship 100 continues to honor those who have demonstrated exemplary board leadership and innovation in corporate governance," said Peter R. Gleason, NACD President and CEO. "We honor these individuals' forward-thinking minds and their ability to lead their board and organizations to current and future success."
Here is the
complete list of the 2022 NACD Directorship
.