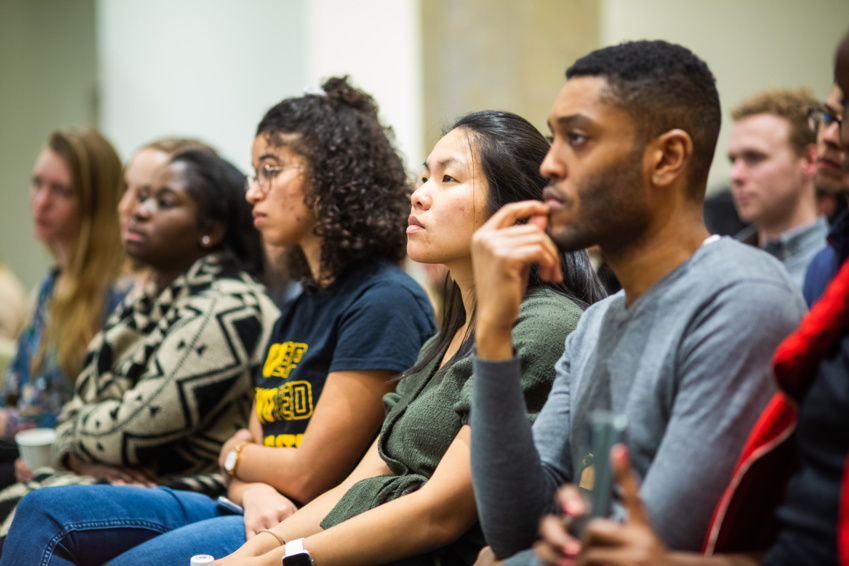 At Boston Scientific, we promote an inclusive work environment where individuals are encouraged to bring their authentic selves and feel accepted, heard, and valued. As we celebrate Pride Month, we have three employees from different parts of the world who will share their experiences of being part of our supportive and inclusive culture. They will also discuss how their involvement in the Promoting Respect, Inclusion, Diversity, and Equality (PRIDE) employee resource group has empowered them to advocate for their LGBTQ+ colleagues.
One of our employees, Cadu, grew up in Piauí, Brazil, with a passion for learning and a keen interest in different cultures. He mastered four languages and built a successful career in international relations. However, Cadu felt compelled to hide a significant part of himself for a long time. He feared his parents' reaction when they discovered he was gay. In an attempt to compensate, Cadu set high standards for himself academically and in other areas of his life.
While studying International Relations in Brasília at the age of 16, Cadu encountered other individuals who identified as gay. This experience played a crucial role in his decision to eventually open up to his friends and family about his sexuality. "Despite my initial fear, my parents supported me wholeheartedly. In fact, when Brazil started permitting same-sex marriages, my mother became one of the first judges in my state to officiate them."
When Cadu joined Boston Scientific as a Government Affairs specialist, he initially chose to keep his sexuality private. However, a small incident involving his manager changed his perspective. While entering a building that required identification, a security guard asked if they were "together, but in a good way." Cadu's manager responded, "Is there a bad way for us to be together?" This simple act made Cadu realize that he could rely on his manager for support.
Inspired by this incident, Cadu came out to his manager and colleagues a few weeks later. He also became a member of the PRIDE ERG. Today, Cadu lives with his fiancé Caio, and they are planning to get married next year.
"Boston Scientific is the first company where I feel truly comfortable being honest and open about my sexuality and celebrated for who I am," he said. "Through PRIDE and other platforms, I'm able to speak up for others like me and help inspire them to embrace who they are, without fear."
Michael, a senior marketing specialist at Boston Scientific, has a deep passion for helping people lead healthier and better lives, which is what attracted him to the company almost five years ago. One of his greatest aspirations was to start a family with his husband, Matt.
Shortly after joining the company in 2020, Michael began the adoption process. Reflecting on the experience, he emphasizes the challenges and lengthiness of the process that many people may not fully grasp. However, he found immense support from the company, both in terms of benefits and the overwhelming encouragement he received from colleagues across the organization. Michael fondly remembers a baby shower organized by his coworkers and the significance it held for his growing family.
In 2022, Michael and Matt finalized the adoption of their daughter, Mila. With an open adoption, they maintain a close relationship with Mila's birth mother. Michael and Matt were fortunate to have the opportunity to bond with Mila during her first few months of life thanks to Boston Scientific's global parental leave benefits. Michael emphasizes the importance of this time spent with his daughter, believing that without it, their experience would have been drastically different.
Anna, who joined Boston Scientific in Sydney, Australia, fifteen years ago, has been a trailblazer for change. Shortly after marrying her wife, Yasmin, in Canada due to same-sex marriage not yet being legal in Australia, Anna came out to her manager during her first week at the company. Since then, she has fearlessly expressed her true self and advocated for necessary changes.
When Anna and her wife were expecting their first child, she felt uncomfortable with the limited options of maternity or paternity leave available at Boston Scientific in Australia. Realizing that neither of these options applied to her situation, Anna approached Human Resources to address this concern. Her efforts ultimately led to the renaming of the policy to "parental leave," encompassing all employees in Australia and New Zealand.
Anna's unwavering dedication to promoting diversity and inclusivity caught the attention of company leaders, who entrusted her with the responsibility of launching the Asia-Pacific PRIDE ERG in 2020.
"It was hard, because it's a region where LGBTQ+ is not often spoken about," said Anna. "But we got so much accomplished that first year, spreading education and awareness across our region where there was nothing before. It's just grown ever since."
She went on to add, "Leading the Asia-Pacific chapter of PRIDE has been a highlight of my career. For me, it's so important for others to see people who are out and proud and able to thrive in a career at Boston Scientific. I know I'm part of something bigger than myself, my team, even my country."
At Boston Scientific, we have a strong commitment to cultivating a workplace that embraces diversity, equity, and inclusivity. We believe in creating an environment where every employee feels empowered to be their true selves and can flourish both personally and professionally.
To see Boston Scientific's
objectives and progress to date click here.