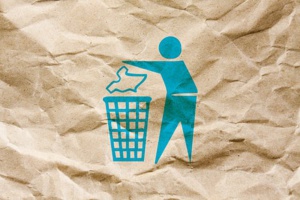 Dailycsr.com – 21 February 2018 – In the first weekend of February 2018, the U.S., Minneapolis based "Bank Stadium" attracted more than "66,000 people" to enjoy the "Super Bowl", while "100 million viewers" watching its telecast should not be forgotten. This year, the organisers have shared the spotlight between the "players and the ads" along with a "greener aspect of the game", whereby engaging the fans and viewers all through the evening to "create the first ever zero-waste Super Bowl".
Being the "biggest sporting event" of the U.S., the trash generation also reached figures in tons and as per the pre-estimated figures, the waste figure were to touch around forty tons. The organisers took a step in curbing the estimated waste to reach its landfills destiny. As a result, the NFL came together with six more partners, which included the "Minnesota Sports Facilities Authority, Aramark and PepsiCo" and launched the "Rush2Recycle campaign".
It has been from the month of June that the stadium has been undergoing modification as "more intuitive", recycling oriented aspects replaced the "traditional arena elements", whereby "composting bins and developing compostable food containers" were also introduced. Moreover, the organisers admitted that even though, the consumers show an inclination towards being sustainable; they often lack the "know-how".
The "Rush2Recycle" programme is a simplification of the said attempt as it was "stewarded" by two hundred "Recycling Ambassadors" helping out with the fans to "correctly sort their trash", while the fans at home watching were involved in this endeavour through the "online playbook" of "Rush2Recycle", wherein various tips were shared "through a social media campaign featuring Pittsburgh Steelers legend Hines Ward".
For further information, kindly visit:
http://bit.ly/2nyA5lA
References:
3blmedia.com