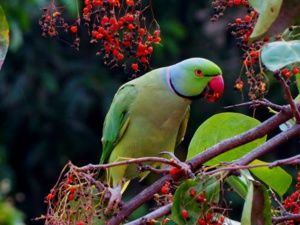 Dailycsr.com – 11 June 2020 – The Environment Department of PT Freeport Indonesia supported the return journey of fifteen native birds into the wild as they were brought from the North Sumatra Natural Conservation Center.
Majority of the wildlife that are victim to trafficking happens to be exotic birds, while the birds that were repatriated into the Indonesian forests in association of PT Freeport Indonesia comprised of "three large yellow birds of paradise, two black headed Pesquet parrots, nine sulfur crested cockatoos, and one long-tailed parakeet", informed Freeport-McMoRan.
Before releasing the above mentioned birds into their wild habitats they were kept in isolation at the Environmental Department of PTFI. The endemic fauna of Papua is under constant monitoring which are being protected in a consistent manner.
Freeport-McMoRan has committed to minimize its operational impacts on the "biodiversity and ecosystem services" and at the same time it aims to promote conservation opportunities and "enhance wildlife resources". For further information about Freeport-McMoRan's commitments, kindly click on the link provided below:
https://www.fcx.com/sustainability/environment#Biodiversity
You can also view the "2018 Working Toward Sustainable Development Report" and learn amore about their "social, economic and environmental efforts" by visiting the link mentioned below:
https://www.fcx.com/sites/fcx/files/documents/sustainability/wtsd_2018.pdf
References:
3blmedia.com