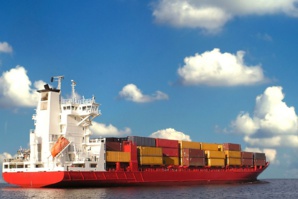 Dailycsr.com – 26 July 2016 - The Foreign Trade Association has come up with its annual report for the fiscal year of 2015-2016, whereby outlining the "successful activities" under taken by the association besides its "collaborative efforts" to advocate "an international trade framework" promoting sustainable business practices that reflects across the "global supply chains".

Over a span of a year, in the month of 2016, the association became over "1,800 members" strength from its previous figure of "1,500" membership. The continuous graph of growth is a testimony towards the commitments made by the company on practicing "more sustainable" trading. Moreover, it also shows the "trust in FTA" being the main association for preparing the business to face any future challenges.

One of the major achievements of the association in the year of 2015 has been to meet "its key advocacy objectives" made in the month of October 2015 following the announcement of the European Commission towards "long-term trade policy strategy". After multiple persuasive efforts, FTA gave recognition to the strategy that strongly focussed on sustainability, besides increasing transparency regarding "decision making" and other "ambitious negotiation programme".

While, ReportAlert informs:
"Moreover, during 2015 FTA united its sustainability initiatives - the Business Social Compliance Initiative (BSCI) and Business Environmental Performance Initiative (BEPI) – under one unique service,'FTA Sustainability', in order to increase synergies towards a more holistic approach to sustainable supply chain management".

Here are other highlights of associations' activities:
"The launch of the FTA Academy, a powerful training platform to support members' and business partners' understanding of trade challenges and the development of sustainable supply chains. FTA's capacity building programme 2015 delivered over 240 training activities, empowering over 4,200 supply chain actors worldwide.
"The full implementation of the BSCI 2.0 system, which promotes the vision and values of socially responsible supply chains beyond audit compliance. This system generates long-term value by integrating social responsibility into participants' business processes and cascading it to their partners along the supply chain.
"Stronger impact through the development of partnerships: BEPI joined forces with the Zero Discharge of Hazardous Chemicals (ZDHC) Programme to scale chemical management in global supply chains; and BSCI will unite its efforts with the French social compliance initiative Initiative Clause Sociale (ICS) by 2017".





References:
ethicalperformance.com