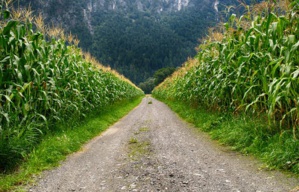 Dailycsr.com – 30 December 2020 – Twelve corporate members, like International Paper, from "the Forest Solutions Group (FSG) of the World Business Council for Sustainable Development (WBCSD)" came out with the "first Implementation Report of the Forest Sector SDG Roadmap". The said issue dates to July 2019 and gives evidence of the commitments as well as the implementation of the FSG members in regards to "SDG Roadmap". Moreover, it also mentions the various implementation stages of various commitments among the members whereby setting a baseline for tracking progress.
In the first "Implementation Report", the FSG members takes it upon themselves the task of "driving progress on the commitments made in the SDG Roadmap" and hold themselves "accountable" for the same. Likewise, the SDG Roadmap found expression in "eight impact areas", for example "Working forests, Climate, the Bioeconomy or Communities".
The actions thus mentioned act as "key performance indicators" allowing companies to see their implementation status and inform about the "sector's areas of strength and weakness". Giving an example of the same, the International Paper Company adds:
"the report describes how the forest sector is in a key position to scale-up positive impacts in areas such as climate change mitigation through carbon storage in forests and products. Other areas, such as water management, call for diligent risk management approaches to minimize or eliminate negative impacts at local and catchment levels".
This will be applicable to "two reports" which will come out "at a regular intervals" from FSG whereby tracking "progress on the implementation of the Roadmap" forming part of the 2030 journey. Additionally, FSG will carry on its tracking and disclosing annual progress with the help of "key performance indicators".
For downloading the "Forest Sector SDG Roadmap Implementation" report, kindly click on the link mentioned below:
https://www.wbcsd.org/Sector-Projects/Forest-Solutions-Group/Resources/Forest-Sector-SDG-Roadmap-Implementation-Report
References:
3blmedia.com