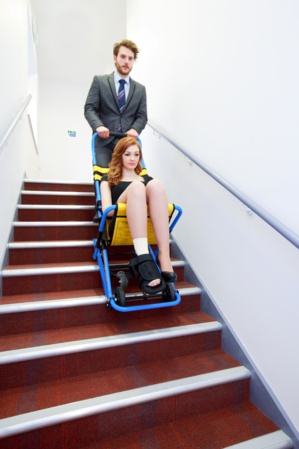 Dailycsr.com – 09 February 2016 – While the "afterglow of the Rugby World Cup" is still alive, the Evac Chair seizes the opportunity to remind the world the need and benefits of hiring Evacusafe evacuation chair for corporate events.
In fact, it is a necessity especially for any large scale corporate event taking place across the United Kingdom. Furthermore, the company also enlists a handful of important such events wherein Evacusafe evacuation chair were placed and the one that tops the list if the 2015's tournament that took place in Twickenham.
The company is very proud of their profile as at present they are dealing with "some highly esteemed clients" besides booting various events.
Over the years, the company of Evacusafe has provided its evacuation equipments in many sports events like the Olympics of 2012, "PGA Tour events", "this year's European Wheelchair Basketball Championships", the Ryder Cup, and the "TUC Congress Centre" amongst others.
References:
http://www.healthandsafetyatwork.com/