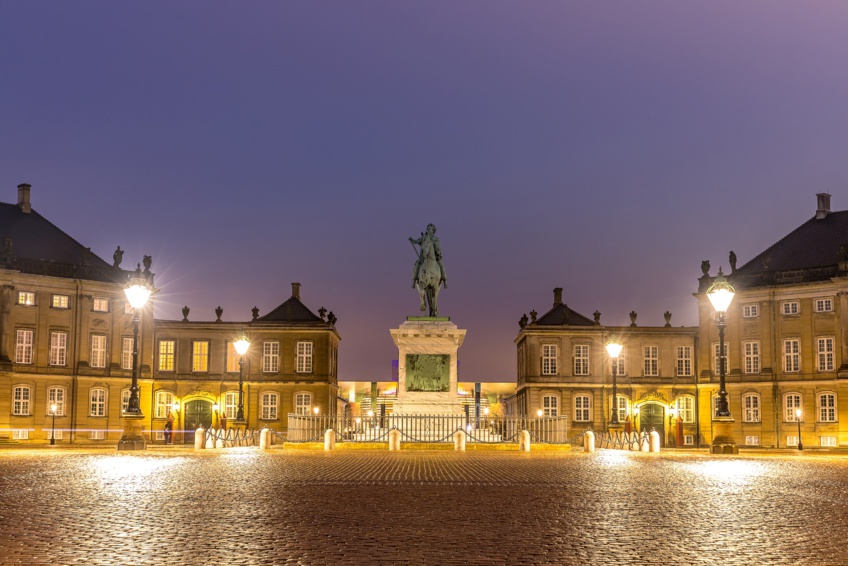 "
If the company has no reason to exist, it cannot motivate its employees. That is why it is essential for me to give a social utility to the company,
" Carmen Munoz-Dormoy, Citelum's CEO,
explained
, understanding what it is that motivates her employees was top of the list when she started in 2016. In a recent interview she explained that her experience in management taught her that with a company's objectives aligned socially and ethically to those of its employees, a company as a whole is more engaged, more efficient, and more energised. Finding that identity is crucial to cementing a successful brand and to retaining the talent necessary to perform at the highest level.
"For us it is about creating a better world through lighting."
As the authors of a 2006 issue of the
Harvard Business Review
wrote:
"An affirmative corporate social agenda moves from mitigating harm to reinforcing corporate strategy through social progress."
And yet, more than a decade on, for many companies CSR is a cosmetic performance, with varying and unpredictable results. The controversial
Colin Kaepernick-Nike advert
or the
Kendall Jenner-PEPS advert
, are a successful and a less successful example of such a strategy. This
trend in marketing
has been gaining momentum in recent years.
Outside of retail and fast-moving consumer goods, for the corporate player this is riskier, as reinvention is not such an easy feat. Ms. Munoz-Dormoy argued that "
a mission must be embodied. It cannot just consist of empty words or a few lines on a business proposal."
False promises in this area can be very damaging.
The backlash from brands associating themselves either, justly or unjustly, with particular social issues can be quite hurtful to a company's reputation. Not only are public responses often difficult to predict more recently, but people are better able to see the cogs turning behind the images. When CSR is made part of the strategic and operational process, however, it can be relied upon. Customers respond to integrity and to proven, consistent demonstrations of a drive towards improving the world we live in: actions rather than words.
"
Whether a customer or an employee, the gap between promise and responsibility is very unpleasant," Ms. Munoz-Dormoy explained.
The company of the future will either be responsible or it will disappear altogether, she added.
Reducing energy waste is at the heart of Citelum's operations, with full-scale LED street light replacement projects bringing authorities significant energy reductions sometimes as high as 70%, as in the cases of cities in
France and Spain
. Citelum diligently avoids material waste and aims to recycle as much as possible. It is such a major commitment of the company that when operating in countries that do not pay enough attention to these issues, Citelum actually takes over waste treatment in place of local authorities. At the end of 2018 the company even signed a partnership with the French foundation
Reforest'Action
in order to offset its travel carbon footprint by planting trees.
Safety is also an issue at the forefront of Ms. Munoz-Dormoy's mind, setting and demanding adherence to strict guidelines. Working in many regions with higher accident rates, Citelum is far ahead of the curve.
"In one of our main cities in Spain, the client even went so far as to summon the three service providers and recommended that the other two take the example of Citelum,"
the CEO
explained
.
The rules for safety should not change according to where you operate, and for Citelum that is invariable. While the company is present all over the world, in regions with fewer national or industrial regulations the company ensures safe working conditions for its staff by deploying a three-pronged approach: one that has seen its
accident figures dropping
consistently. Ensuring everyone has the right tools for the job is paramount.
"One of the first things I did was to ban bamboo ladders that were used in India, [and] in Chile we imposed the use of protective masks for electricians, unworn until then,"
Ms. Munoz-Dormoy
explained
.
Citelum provides training for its staff in regions with less of a focus on industry qualifications. Managers are also deployed in the field to oversee that standards of work practice are adhered to. Ms. Munoz-Dormoy herself conducts about twenty safety inspections per year around the world. Detecting risks and training teams on these issues is part of the Citelum doctrine.
While there are companies that hold social responsibility at the forefront of their decision making, there are many who do not. Hopefully, as standards across industries are lifted up by examples like Citelum, we will see a gradual move towards genuine ethically-minded executives, and a move away from the vogue of green-washed corporate PR campaigns