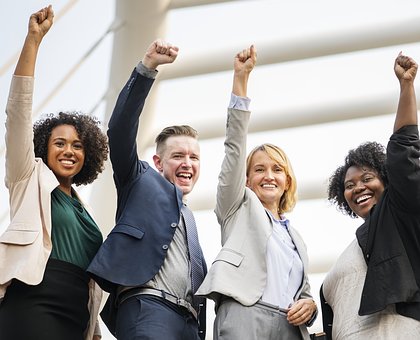 Dailycsr.com – 03 May 2018 – In an announcement, Eastman revealed that it has earned the recognition from the "Ethisphere Institute" as "one of the World's Most Ethical Companies". This marks the fifth consecutive time for Eastman that the company was entitled with this recognition, while the Ethisphere Institute is a world leader for defining as well as pushing forth the "standards of ethical business practices".
It is "prestigious" honour for Eastman which only highlights its commitment of conducting business in accordance to the "highest ethical business standards and practices". Eastman's C.E.O as well as the Chairman, Mark Costa remarked:
"We are honored to be recognized among the World's Most Ethical Companies again this year. At Eastman, we understand that, to be successful and fulfill our purpose of enhancing the quality of life in a material way, we must build trust and confidence with all of our stakeholders – employees, customers, communities, investors, and suppliers. As we continuously look for innovative ways to create value for these stakeholders, our global team is committed to conducting business with honesty and integrity every day. This award is a testament to that commitment."
With the help of various policies and initiative defining Eastman's scope, it allows the team members to cultivate an environment that fosters "integrity and ethical standards". The Chief Legal and Sustainability Officer of Eastman leads the company's "Office of Global Business Conduct", whereby outlining the "laws, principles and guidelines" for all employees to follow in order to observe "honesty, integrity and responsible corporate behaviour".
All employees of Eastman undergo regular training on the "Code of Business Conduct", while the 24hours confidential phone service supports them as "Business Conduct Helpline", wherein specialists "employed by an independent, globally recognized service provider" are active in running the sector. In the words of the chief executive officer of Ethisphere, Timothy Erblich:
"While the discourse around the world changed profoundly in 2017, a stronger voice emerged. Global corporations operating with a common rule of law are now society's strongest force to improve the human condition. This year we saw companies increasingly finding their voice. The World's Most Ethical Companies in particular continued to show exemplary leadership. I congratulate everyone at Eastman for being recognized as one of the World's Most Ethical Companies."
According to Eastman:
"In 2018, 135 honorees are being recognized, spanning 23 countries and 57 industries. The twelfth class of honorees has record levels of involvement with their stakeholders and their communities around the world. Measuring and improving culture, leading authentically and committing to transparency, diversity and inclusion are all priorities for honourees".
In order to avail the entire list of "Most Ethical Companies" of 2018 on a global scale, kindly visit:
http://worldsmostethicalcompanies.ethisphere.com/honorees/
References:
3blmedia.com