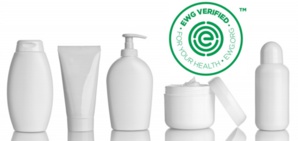 Dailycsr.com – 31 October 2015 – The EWG or the "Environmental health non-profit Environmental Working Group" has introduced its "new verification" programme that will help the consumers "quickly and easily" identify goods that are without "toxic ingredients. All the cosmetics and personal care products that meet the said requirements will bear the "The EWG VERIFIED: For Your Health™ mark".
The mark of EWG will be a guideline for the shoppers to recognise the products "free of toxic and potentially harmful chemicals and contaminants more easily, at the point of sale". The information will also reveal the scores of the said product in the range of "green" "EWG's Skin Deep® cosmetics database" whereby showing how much of the requirement set by the EWG has been met. Moreover, it will be a certificate to ensure that the product in question "does not contain any substances on EWG's "unacceptable" list".
The check list of EWG has been formulated after studying either the "bans and restrictions by government agencies in the U.S. and abroad" or the "recommendations from authoritative public health bodies" including W.H.O. The products that will undergo verification will have to "disclose all ingredients on their packaging" along with it the company website should also carry the same information to promote transparency and to encourage ""good manufacturing processes".
The President and the Co-founder of EWG, Ken Cook commented:
"Our mark will make shopping even easier for overwhelmed consumers who want to quickly find a bottle of shampoo or a tube of toothpaste that is better for their health".
Hannah Furlong informs that:
"The EWG team hopes that the new verification will encourage more companies to reformulate their products. Pressure created by EWG and organizations such as Safer Chemicals, Healthy Families has pushed many a brand and retailer to make healthier products or enforce stricter requirements. Just last month, Target expanded its sustainable product standard to include over 1,000 toxic chemicals and began testing category-specific criteria".
While, the Deputy Director of Research at EWG, Nneka Leiba states:
"EWG VERIFIED™ will take awareness about chemicals in products to the next level by giving shoppers useful information from a team of scientists they have come to trust. Only products that include robust labels and meet our robust criteria, as opposed to minimal government standards, will be awarded our mark. We aim to spur the development of safer products in the marketplace."
The verification programme was first joined by "Beautycounter and MyChelle Dermaceuticals" both of which hold a history for being rigorous in the selection of ingredients. At present EWG has plans of expanding the verification grounds to involve "other goods like food items and "household cleaners".
Moreover, Cook explains:
"It's not just personal care products that are poorly regulated, it is household cleaners, food, and a wide range of other goods. It is our hope that products bearing the EWG VERIFIED™ mark will be available to consumers everywhere they shop to better inform their buying decisions."
References:
www.sustainablebrands.com