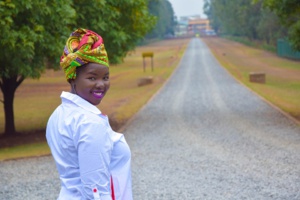 Dailycsr.com – 21 February 2019 – The Ethical Apparel Africa, in short EAA, is a company that sources for the apparel market, whereby it working towards building a "sustainable growth path" in West Africa's apparel sector that seems to emerge at present.
Brands are exploring Africa as a base to grow their manufacturing, while EAA is equipped to provide support for "end to end production management", including "expert technical guidance, independent quality control, sourcing, logistics, and compliance assurance".
Explaining about their vision, EPA added:
"Our vision is to demonstrate that ethical manufacturing can and should be done at scale, not just associated with luxury or expensive product".
The EPA has bilateral business model, as it caters brands with "sourcing services" starting from raw material, "product engineering" to the management of production. Additionally, it also has can function as a "capacity building organization" to provide support for compliance and technology to "African-owned factories" for transferring skills and pushing for "continuous improvement".
In fact, the capacity building service is given without any cost to the factory partners of EPA while the "partnerships with development agencies" like GIZ and USAID provides support. The "London Stock Exchange Group" has identifies Ethical Apparel as one of its companies to "Inspire Africa 2019".
Celebrating the growth of African business which has been the "most dynamic one", the report included companies to the list only the ones were privately held and showed "an excellent rate of growth and potential to power African development". For further details as well as the methodology of the company selection, kindly click on the link below:
www.lseg.com/inspireafrica
While, the Chief Executive Officer, Keren Pybus said:
"We are proud to be featured in this year's report and look forward to continuing to positively impact workers lives and create sustainable jobs as the apparel industry grows in West Africa".
The "African Development Bank Group, CDC Group, PWC and Asoko Insight" partnered together to produce the report, while the consortium also brought their "insight and expertise" to the table for the company selection process. "Instinctif Partners and Stephenson Harwood" were the sponsors for the project.
References:
3blmedia.com