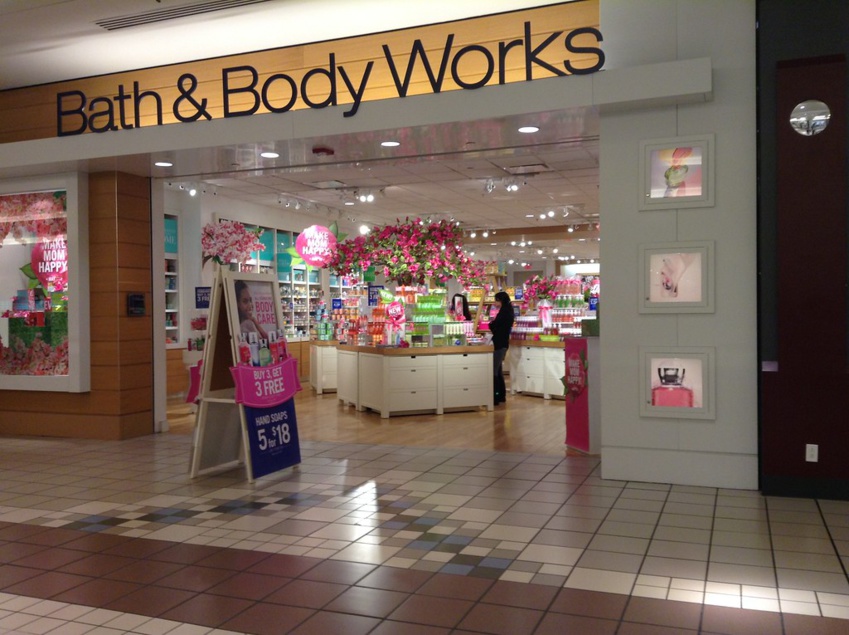 Introducing the momentous achievement of Bath & Body Works: We are thrilled to announce that we have been recognized as one of America's Best Employers for Diversity by Forbes! In collaboration with the esteemed market research firm Statista, Forbes has meticulously curated their sixth annual list, a testament to our commitment to fostering an inclusive and diverse workplace.


To compile this prestigious ranking, Statista conducted a comprehensive survey involving over 45,000 hardworking individuals across America who are employed by companies with a minimum of 1,000 employees. Anonymously, participants shared their experiences and perceptions of their respective organizations, evaluating various aspects such as age, gender, ethnicity, disability, and LGBTQ+ equality, as well as overall diversity.


Moreover, respondents hailing from underrepresented groups were given the opportunity to recommend businesses apart from their own. Additionally, the assessment incorporated the examination of diversity-related best practices implemented by each company. Factors such as the presence of employee resource groups, transparency through diversity data publication, and the representation of women in board and executive positions were carefully evaluated and integrated into the rankings. Only the top 500 companies successfully secured their place on the final list.


At Bath & Body Works, we pride ourselves on creating a welcoming and inclusive environment that celebrates the unique perspectives and backgrounds of our incredible workforce. This recognition underscores our ongoing efforts to promote diversity, equality, and empowerment within our organization. We extend our heartfelt gratitude to our passionate employees for making Bath & Body Works an exceptional place to work, where everyone's contributions are valued and respected.


"We're honored to be recognized as one of the greatest workplaces in America for diversity," says Kelie Charles, Bath & Body Works Chief Diversity Officer. "At Bath & Body Works, we believe a culture where everyone feels a sense of belonging, has a chance to be heard and is valued and treated with respect makes us a smarter, stronger brand. Diversity, equity and inclusion make us stronger, and we strive every day to infuse this core value into our inclusive culture, equitable business processes and support of diverse communities."


In addition to securing a coveted spot on Forbes' prestigious list of America's Best Employers for Diversity, our unwavering commitment to inclusivity has garnered numerous other notable accolades:


Newsweek's America's Best Workplaces for Women: We take immense pride in being recognized as one of the top workplaces for women, celebrating our dedication to fostering a supportive environment that empowers and uplifts female professionals.


Newsweek's America's Greatest Workplaces for LGBTQ+ individuals: We stand tall as a beacon of inclusivity and acceptance, earning a place on this esteemed list that honors our unwavering commitment to cultivating a workplace that celebrates and champions LGBTQ+ individuals.


Newsweek's Most Trustworthy Companies in America: Trust lies at the core of our values, and we are humbled to have earned this esteemed recognition, reflecting our dedication to transparency, integrity, and accountability.


Diversity in Business Award by Columbus Business First: Our ongoing efforts to champion diversity and inclusion have been acknowledged with this prestigious award, underscoring our unwavering commitment to driving positive change in the business landscape.


Forbes List of America's Best Large Employers: This distinguished recognition showcases our unwavering dedication to creating an exceptional workplace experience for our employees, solidifying our position among the most outstanding large employers in the nation.


Diversity First Top 50 Company by the Diversity Research Institute: We are proud to be acknowledged as a Diversity First Top 50 Company, a testament to our steadfast commitment to promoting diversity, equity, and inclusion at every level of our organization.


These exceptional honors serve as a testament to our tireless pursuit of excellence and our unwavering dedication to fostering an inclusive, empowering, and inspiring workplace culture. Join us on this remarkable journey as we continue to strive for greatness, pushing boundaries and setting new benchmarks in the realm of diversity and inclusion.


For more information about Bath & Body Works' DEI efforts, click here.