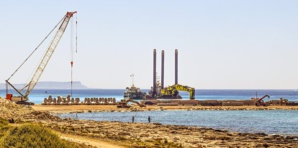 Dailycsr.com – 30 August 2017 – The Company of Caterpillar now treads the road to build up a chain that would deliver "an integrated value".
However, in order to achieve this dream the company needs to design its "value chain" with an equal amount of care and attention which goes into creating its products within a "synchronized system" which have a 'maximised' level of quality. Moreover, the designs of the products incorporates value as well as speed to reach out to the customers.
Here are a few steps of this integrating process, wherein we see various attempts of the company to set an integrated chain woven with values, as mention by the Ethical Performance:
1.) Our suppliers provide product materials and inputs.
2.) Caterpillar manufactures equipment and provides technology solutions.
3.) Cat dealers distribute our products and solutions to our customers.
4.) Customers use our products and solutions on job sites and in energy applications.
There is more than the eyes can meet when it comes to the network of suppliers and dealers at Caterpillar. It takes a collaboration to deliver "critical work", whereby enabling Caterpillar to take the "right product/service at the right time to the right place". To know more about this venture, kindly click at the link provided below:
http://reports.caterpillar.com/sr/_pdf/2016_cat_sr.pdf#page=27
References:
ethicalperformance.com