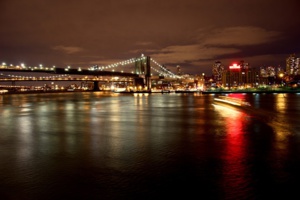 Dailycsr.com – 14 October 2016 – In the coming year, March 2017, North America will find its leaders and chief executive officers across "most innovative and inspiring brands" gathering in New York in the pledge of practicing "responsible business", whereby the group of leaders will deliberate discussion in an attempt to seek ways to deliver with purpose involving the "people, the planet and profits" alike.

The said gathering, or the "Responsible Business Summit New York" will be returning for the fifth year now which is scheduled to feature over twenty five leaders and chief executives discussing on "what it takes to deliver purpose for commercial success, the environment and for stakeholders".

Here is a list of the leaders, as mentioned in Ethical Performance, who have already registered for the summit and are "focused on uncovering the potential for CSR" keeping in mind the profit driving factors, thus giving shape to strategies:
Baltimore Gas & Electric, an Exelon Company, CEO, Calvin G. Butler, Jr.
Elanco Animal Health, CEO, Jeff Simmons
Infosys, President, Head of Americas, Sandeep Dadlani
VF Corporation, Global President of Supply Chain, Tom Glaser
Heineken, SVP & Chief Corporate Relations Officer, Tara Rush
Ethan Allen Global, Inc, CEO, Farooq Kathwari
PepsiCo, SVP Global R&D, Christine Cioffe
PayPal, Vice President, Corporate Affairs, Franz W. Paasche
Ecolab, Chief Technology Officer, Larry Berger
Moreover, the "keynote" experienced speakers will be sharing their visions and "strategic insights" on the issues like "driving boards towards responsibility, delivering SDG goals, investor engagement, the future of sourcing, social innovation, meeting 2020 commitments" besides "how technology is underpinning the next generation of sustainable-centric models".
For the "latest agenda" of the "Responsible Business Summit New York" as well as updates on the "speaker line-up", visit:
http://1.ethicalcorp.com/LP=14283
References:
ethicalperformance.com