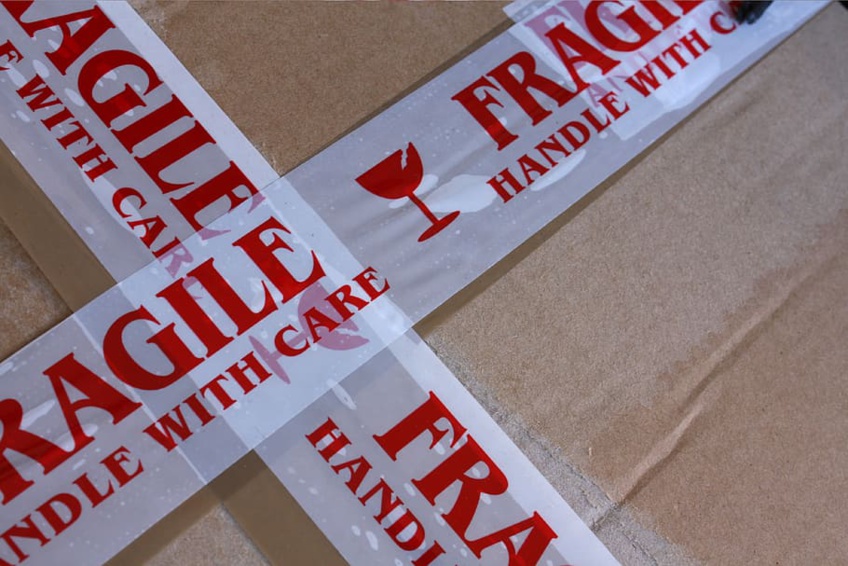 Crown Holdings, Inc, recently celebrated a successful year in 2022, with their global teams receiving prestigious accolades at industry events such as The Canmaker Summit, Asia CanTech conference, and the International Metal Decorating & Packaging Association (IMDPA) conference. These events recognize and honor exceptional achievements in metal packaging innovation and uniqueness. Crown's cans stood out by employing distinctive decorating techniques, introducing novel shapes, and discovering new efficiencies that led to a significant reduction in material usage, up to nearly 13%. Additionally, the company received recognition for their ability to create a distinctive look and feel for newly launched products.
The award-winning designs originated from various markets worldwide, including Thailand, France, Brazil, and the US. They represented a range of industries such as Aerosols, Food, and Beverage, demonstrating Crown's capability to provide customized solutions tailored to regional preferences. Leveraging their extensive knowledge of local market needs and challenges, Crown's global design, engineering, reprographics, innovation, and manufacturing teams exhibited strategic thinking and cutting-edge technology to deliver exceptional value to their customers and enhance brand identity through tailored innovations.
"We are proud to receive these innovation awards from top industry organizations because they highlight the many ways we meet customer needs in any global market," said Dan Abramowicz, Crown Holdings's Chief Technology Officer.
"From protecting brand identity to helping reduce carbon footprints, our technologies demonstrate our dedication to collaborating with our customers and setting them apart from their competitors. They also highlight our commitment to our
Twentyby30
program, which aims to accelerate sustainability in metal packaging and across our value chain."
Crown's customer, Theppadungporn, faced a counterfeiting challenge with their coconut milk cans. To address this issue, Crown developed a remarkable solution that earned the Chaokoh can for coconut milk prestigious recognition. The can received the overall Supreme Winner Award and the Innovation category award at Asia CanTech, as well as the Silver award at The Canmaker Cans of the Year Awards in Prague.
As one of Thailand's leading coconut product fillers, Theppadungporn discovered counterfeit cans mimicking their product. In response, Crown implemented their proprietary Quantum™ debossing technology, replacing the traditional can beading. This innovative approach not only effectively prevents counterfeiting but also distinguishes the cans on store shelves with a distinctive and unmistakable texture.
The Quantum™ debossing technology creates a unique golf-ball pattern on the can body, providing a visually appealing feature. Additionally, this technology enables a significant reduction in material usage, resulting in nearly 13% less material compared to traditional beaded cans. This reduction in materials not only benefits the company by preventing counterfeiting and enhancing visual appeal but also contributes to a considerable reduction in the product's carbon footprint, aligning with sustainability goals.
"Crown's design solution for the Chaokoh coconut milk can addressed multiple business imperatives, including minimizing risk and increasing distinction on shelf," said Mr. Kieatisak Theppadungporn, Director and Factory Manager of Chaokoh.
"Not only does it protect our brand integrity, but this debossing technology improves our sustainability measures by using less material, while still meeting high speeds on our existing production lines. We are consistently impressed by the way our partners at Crown bring innovative ideas to the table and can solve numerous challenges at once."
Crown's exceptional performance at The Canmaker Summit resulted in additional accolades for their innovative metal packaging solutions. The Therezópolis Gold Lager 350ml can received a Silver award, thanks to its unique tactile varnish that enhances brand distinctiveness. In the Aerosols category, Crown's Spirit Spritzer 3.4oz body spray can, part of the 18.21 ManMade line of scents, earned a Bronze award. The collaboration between Crown and the personal care brand resulted in premium packaging that captures attention, utilizing an oversized coat tinplate with metallic elements.
Mark Gojkovich, Graphics Manager of Crown Midwest Graphics, expressed that this achievement was made possible through a collaborative effort, combining expertise from various teams. Crown's decoration experts at Midwest, along with the operations team in Spartanburg, played a crucial role in producing these outstanding cans.
Furthermore, Crown's success continued at the IMDPA awards in Itasca, Illinois, where excellence in printing and decoration technology within the metal packaging industry was recognized. Crown Bevcan EMEA was honored with the Two-Piece Beverage Award for Excellence for their suite of Kronenbourg Blanc beer cans. Crown Beverage Packaging North America also received the Two-Piece Craft Cans Beverage Award for Excellence for their design of the "Leave No Trace" can for Great Basin Brewery. In addition, the team secured the Best of Category for Craft Cans for Real Ale Brewing's Hop Sprocket beer can. These awards exemplify Crown's commitment to innovative print production processes and meticulous design details, such as seals in banners and screened design imagery.
"Our teams work closely with customers worldwide to bring their visions to life through innovation and impactful product presentation," Abramowicz stated. "These awards, and their diverse categories and parameters, validate the strong range of shelf differentiation that our designs provide across global markets. We are delighted for our teams to be recognized for their outstanding work, which constantly aims to expand the potential of metal packaging."
To learn more about Crown's metal packaging solutions and design capabilities, click
here
.