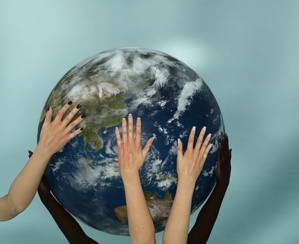 Dailycsr.com – 31 January 2018 – Remarking on Larry Fink's "
open letter to CEOs
", the ACCP's chief executive officer as well as the president, Mark W. Shamley, remarked that it is 'powerful' as he thinks that corporate citizenship's times are upon us, in a "big" way. Therefore, he enlists five things to be done at this moment for creating programmes that have impacts on the society as well as add "value" to a company.
Here are the five things told by Fink, as mentioned by Ethical Performance:
"Make sure you understand what truly drives value for your company. You may be thinking – revenue or sales. That is the end game. What does your company use to drive revenue? Are they all about the brand, mitigating risk, innovating, cutting costs, increasing market share, or offering premium quality? Answering that question is your first step to understanding where you should focus your corporate citizenship efforts.
"What does your C-suite think of Corporate Citizenship and how does your CEO and CFO view the Larry Fink letter? If you haven't had a conversation about your CEO's expectations for corporate citizenship, now is the time to have that talk. You need to understand their views on what you are doing currently and, more importantly, their aspirations for what they would like you to accomplish.
"Do you understand the reasoning behind where corporate citizenship sits in your company? Are you in a department that is stand-alone, i.e. you have a Corporate Citizenship SVP that reports directly into the C-suite? Or do you report up through Marketing, Human Resources, Corporate Affairs, Finance, or some other department? Understanding why you sit where you sit in your company is critical to understanding where the expectations and opportunities for you to bring value really are.
"Do you know the key performance indicators (KPI) that your department (the one you ultimately report up to, if not Corporate Citizenship) uses to measure effectiveness? If not, ask what they are. Make sure you understand how those KPIs are measured and tracked.
"Evaluate your programs today to determine the potential to contribute to your company's core value driver. Be brutal and be ready to face the fact that what you thought you were doing right, is in fact wrong. Be ready to start from scratch".