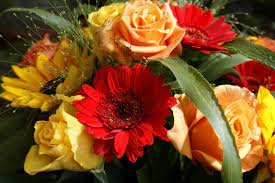 The Consumer Goods Forum's (CGF) Sustainable Supply Chain Initiative (SSCI) has received a benchmarking application from Florverde® Sustainable Flowers (FSF), marking the first step in earning SSCI recognition in meeting industry expectations for third-party social compliance programs under the SSCI's Primary Production scope.

The SSCI is aimed at building trust in sustainability standards by recognizing programs that respect key sustainability criteria, as defined by leading industry stakeholders, in their evaluation methods.

FSF is an independent social and environmental standard which ensures that flowers certified under this scheme have been produced responsibly. This means flower growers have to adopt measures that protects and enable worker's rights, implement best environmental practices, and comply with national regulations. Further, quality standards have also to be maintained by way of proper care and handling of flowers.

"We are really proud to start this process with the SSCI benchmark; for our certification scheme will be a way to increase our level of commitment and transparency against certification users and stakeholders. I'm completely sure we will gain more recognition as the most robust standard specialized in floriculture, with 25 years' experience working hand on hand with flower growers, to demonstrate the best social practices to our destination markets always guaranteeing our commitment with the people and the planet," said Martha Lucía Méndez, FSF's Managing Director.

The SSCI Benchmark is a comprehensive process that recognizes which schemes cover key sustainability criteria and apply relevant verification processes. These revolves around a first self-assessment undertaken by the scheme, followed by a review by an independent expert, office visits, and a public consultation. The methodology also includes opportunities for the applicant to take corrective actions if and when needed.

The SSCI Benchmark is based on the SSCI Social and Scheme Management Criteria, which cover the industry's expectations for sustainability and were defined by the SSCI Coalition member companies, industry experts, and other stakeholders. Following the launch of the SSCI's Manufacturing and Processing scope in 2020, the SSCI opened the SSCI Benchmark to the agriculture, aquaculture, and seafood sectors with the publication of Social and Scheme Management Criteria adapted for its new Primary Production and At-Sea Operations scopes. This work was developed in collaboration with the Global Sustainable Seafood Initiative (GSSI).

At the SSCI, we welcome this positive step from Florverde Sustainable Flowers and look forward to reviewing its alignment towards industry values on transparency, social responsibility and sustainability.