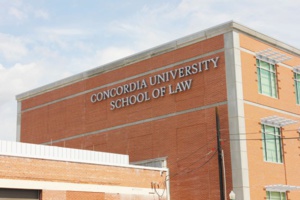 Dailycsr.com – 31 October 2015 – The University School of Law at Concordia has received the honour of representing Idaho. The University will portray itself as "an official site" for the American Bar Association in its seventh "Annual National Pro Bono Week".
This will also be well in line with Concordia University School of Law's commitment towards supporting the "underserved populations" whereby appeal for justice on their behalf.
The Dean of Concordia University School of Law, Cathy Silak states:
"We need to continue working together to build a legal system that ensures justice for all. Service leadership continues to be a hallmark of the Concordia Law experience."
Besides, the "Concordia Law students completing" each fifty hours of "law-related public service", the University also engages itself with "more than a dozen nonprofit partners". The complete review on the subject along with "Concordia Law's pro bono efforts and partners" can be availed at:
http://law.cu-portland.edu/community-engagement/pro-bono
.
While BusinessWire enlists the details of the events that will take place in the "week-long celebration" of this year:
Concordia Law kicks off its National Pro Bono Week with a visit from Idaho Supreme Court Chief Justice Jim Jones, who will talk with students, faculty, staff and friends of Concordia Law on Tues., Oct. 27.
Then, on Wed., Oct. 28, local nonprofit organizations will fill the Law School's atrium during a Pro Bono Fair at which visitors may learn about and sign up to volunteer.
Wrapping up the week on Fri., Oct 30, local attorneys and students will serve at an Estate Planning Legal Clinic for Veterans as part of "Justice for All," the American Bar Associations' first annual Day of Service.
Coming up in November, Concordia Law students, faculty and staff will serve across the community as part of Rake Up Boise on Sat., Nov. 14.