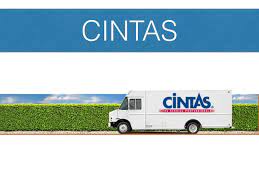 Cintas Corporation, a publicly traded company on the Nasdaq stock exchange under the ticker symbol CTAS, has recently been recognized for its workplace practices. The company was included in Forbes' 2023 Best Employers for Women list, an annual ranking that helps women identify companies that support their needs and allows companies to evaluate their own support for women in the workplace.
"We are very intentional and deliberate about our culture here at Cintas," said Todd Schneider, Cintas' President and CEO.
"Our corporate culture is the foundation of everything we do and guides how we run our business. Our goal is to foster a workplace environment that allows every one of our employee-partners to succeed. We have unbelievably talented women throughout our company. We want to make sure they are fulfilled, happy and successful at Cintas, so we continue to attract and retain even more extraordinary talent to help drive our business ahead."
Karen Carnahan, who is currently serving on the Board of Directors at Cintas, was previously an employee-partner at the company for 35 years. She began her career at Cintas in 1979 as an accountant and worked her way up to various positions, including Vice President and Treasurer, Vice President of Corporate Development, and eventually President and COO of the company's former Document Management business. After the merger of that business with Shred-It in 2014, she served as its COO until her retirement in 2015. In 2019, Carnahan was elected to Cintas' Board. Like Schneider, she attributes the success of the Fortune 500 company to its culture, particularly in terms of creating opportunities and support for its female workforce.
"You can't overstate the power of the corporate culture," Carnahan said. "When I joined the company back in 1979, I said to myself, 'This company is truly unique.' Our culture is the distinct thing that's made us successful as a company and has also created tremendous opportunities for women that I have not seen at other companies."
Forbes' 2023 Best Employers for Women list was compiled in collaboration with the global research firm Statista. Approximately 40,000 women were surveyed and asked to rate their companies in areas such as working environment, salary, employee diversity, and whether they would recommend their company to friends or family. Additional questions assessed their views on their employers' pay equity, parental leave policies, leadership training programs for women, and responses to workplace issues. Statista also conducted further research into the representation of women in executive management and board positions to help complete the rankings.
Max Langenkamp, Cintas Senior Vice President of Human Resources and Chief Diversity Officer, said that the company's employee-partners value the support they receive in all areas of their lives, especially outside of work. "We strive to offer an outstanding range of benefits to our employee-partners, particularly for women and mothers. We have deliberately expanded our support for mothers and parents in recent years and continue to seek opportunities to assist them both in and out of work,"
added
Langenkamp .
Melanie Barstad, another Director on Cintas' Board, worked at the Johnson & Johnson Family of Companies for 23 years before retiring in 2009 as President of Women's Health in its Medical Device and Diagnostics Division. She also served as co-chair of Johnson & Johnson's renowned Women's Leadership Initiative. Barstad has been a Director at Cintas since 2011 and recognizes the company's commitment to its employee-partners, including its female workforce
"Cintas is committed to diversity," said Barstad. "We're committed to inclusiveness. We're committed to doing the right thing for our employee-partners and for the women that work here. And I'm honored and humbled to be able to be part of Cintas, and to be a part of bringing attention to the women at Cintas."