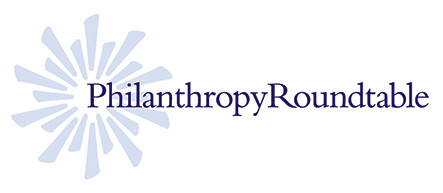 The Chemours Company ("Chemours") (NYSE: CC), a global chemistry company, and First Community Foundation Partnership of Pennsylvania (FCFP) announced today their inclusion on the 2023 Faces of Philanthropy list published by the Philadelphia Business Journal.

The annual list honors Greater Philadelphia-area organizations that strive to improve the communities in which they work and serve through social and charitable initiatives. Chemours and FCFP were recognised for a STEM educational programme as part of Chemours' ChemFEST school partnership program, as well as a $4 million investment benefiting Wilmington, Delaware-based EastSide Charter School. (ESCS).

ChemFEST is a multi-year national partnership that dedicates Chemours' time, talent, and financial resources to nurturing the next generation of STEM professionals by creating sustainable STEM programs with underserved middle schools. Chemours identifies individual needs and develops a unique ChemFEST program to meet those needs in collaboration with schools such as ESCS. Chemours is a key investor in the development of the Chemours STEM Hub at EastSide Charter School as part of the ChemFEST partnership with ESCS. The new Hub will be a premier access point for STEM education and other development opportunities in the Wilmington community, with a maker's space, 3D printing, engineering, and other STEM-related activities, as well as a community centre after school, on weekends, and during the summer.

"At Chemours, we're dedicated to investing in the communities where we operate and leading the way on social responsibility for our industry. Our investment in EastSide Charter School is one way we're living our commitment to create vibrant communities and ensure students from diverse backgrounds are exposed to, excited by, and interested in STEM early on in their educational journey," said Mark Newman, President and CEO at Chemours.

"With every school and student we reach, we nurture a more capable, inclusive, and diverse future STEM workforce that will be ready for the more than 800,000 job openings in STEM-related fields over the next 20 years. Shaping the world's future requires great innovators and problem solvers from all backgrounds. So we're especially excited by the impact we can have on the local community by investing in the Chemours STEM Hub at EastSide Charter School."

"In a region with an impressive amount of STEM career opportunities, we lack community spaces to prepare our students and citizens for these opportunities," said Aaron Bass, CEO of EastSide Charter School. "With the Chemours STEM Hub that we are building at EastSide Charter School, we hope to one day see the young people that attended EastSide or from the surrounding community become the executives, scientists, and technicians who work for Chemours or other local titans of industry.

We are stronger and better when we work together, and we are confident that the bright young minds touched by this partnership and investment from Chemours will drive innovation that will create a better future for all of us."

On April 13, 2023, the 2023 Philadelphia Business Journal Faces of Philanthropy honorees were honored at a special event.