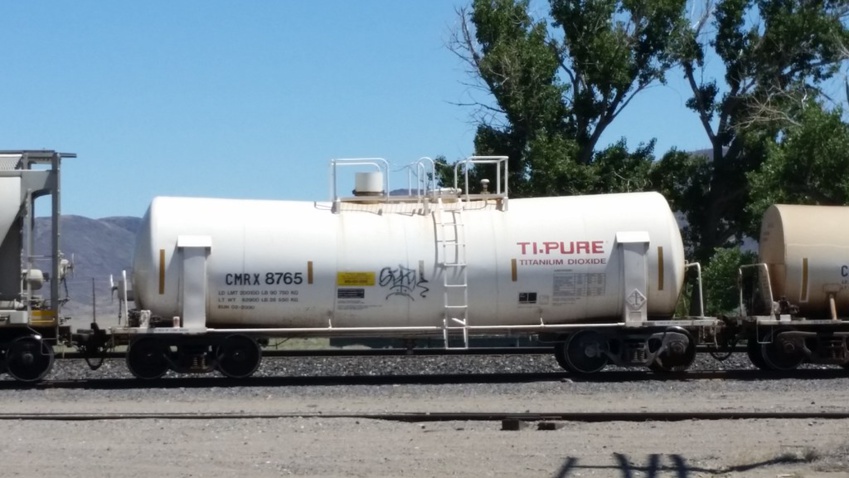 Chemours Titanium Technologies recently announced the Ti-Pure Sustainability (TS) series, which includes two high-performance grades in its Ti-Pure titanium dioxide (TiO2) product portfolio. This new product family demonstrates Chemours' commitment to advancing the sustainability goals of its enterprise, business units, and customers.

"When we say we aspire to be the most sustainable TiO2 enterprise in the world, we mean it," said Ed Sparks, President, Titanium Technologies and Chemical Solutions at Chemours.

"Our customers are hungry for sustainable solutions, so we're proudly answering the call with both new and existing sustainably-minded TiO2 innovations."
Ti-Pure TS-6300, a high-opacity pigment for coatings applications designed to advance sustainability, minimize climate impact, and maximize resource efficiency through superior hiding power and reduced material consumption, is the first product in the new Ti-Pure Sustainability series. Chemours recently launched the Ti-Pure TS-6300 Environmental Footprint Calculator to assist customers in quantifying the environmental impact reduction of this grade.
Ti-Pure TS-6200, a super-durable grade designed to advance sustainability, reduce climate impact, and maximize resource efficiency through improved dispersion and reduced energy, extended product life, and avoided waste.
Both are existing grades that were created to help coatings formulators create high-quality, long-lasting products while reducing material consumption and CO2e emissions.

"As a science-based company, it's important to note that our Ti-Pure™ Sustainability series is rooted in data and action," said Cristiana Borrelli, Director of Technology for Titanium Technologies.

"In the coming months, we will launch several new products—across each of our core segments—that were specifically designed to advance sustainability by tackling some of society's, and our customers', greatest challenges. The goal is to make sustainability-driven decisions simpler for our customers, and we believe this new sustainability portfolio will enable us to do just that."

Chemours will add enhanced product sustainability designations to its TS product series as part of the launch, including climate impact, circularity, resource efficiency, and health and wellness. Furthermore, the company will align its new product development pipeline to the same categories, ensuring that all innovations address critical customer and societal challenges, enabling at-a-glance sustainability comparisons, and ultimately assisting customers in achieving their sustainability goals.