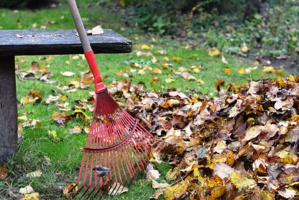 Dailycsr.com – 29 March 2018 – The Keep America Beautiful kick starts its "20th anniversary of the Great American Cleanup", the latter being the "largest community improvement" programme in the country. The said event took off on the first spring day, whereby throughout the coming spring, summer as well as fall numerous events of "cleaning, greening and beautification" will take place across the nation.

The "Great American Cleanup" 2018's theme is "#cleanYOURblock", whereby propagating a "call-to-action" for engaging in volunteering and participating in the cleaning up and beautification of public spaces while taking parts in "recycling events" which are being organised by affiliates of Keep America Beautiful from all over the country.

When someone becomes a volunteer for the Great American Cleanup by affiliating with Keep America Beautiful locally, the national non-profit aims to inspire them so that carrying the same experience back at home, these volunteers organise similar event in "smaller-scale" in their neighbourhood. This way, through "20 Easy Ways to #cleanYOURblock", the Great American Cleanup aims to create a "national #cleanYOURblock" movement.

Annually, the volunteers, partners, corporate and affiliates of Keep America Beautiful come together with government as well as "social and civic service organizations", to carry out the activities listed below as mentioned by Keep America Beautiful:
Cleans, improves and beautifies more than 100,000 miles of roads, parks, shorelines and waterways;
Plants hundreds of thousands of trees, plants and community gardens;
Collects tens of millions of pounds of litter and debris for proper disposal;
Collects hundreds of millions of pounds of items for recycling or reusing;
Educates and activates millions of youth (K-12 and College) to inspire the next generation of community and environmental stewards; and
Delivers more than $200 million in measurable economic benefits to communities across the country.

References:
3blmedia.com